THANK YOU to all who participated in last week's charity boot camp event.  We had over 25 folks contribute to the cause, and raised a grand total of $801 for the Sacramento MDA – our most successful charity effort yet!
Couple of photos from the action: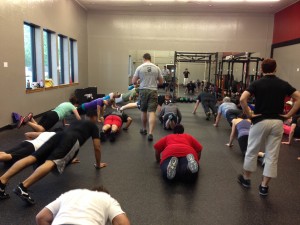 Full house at the FVT studio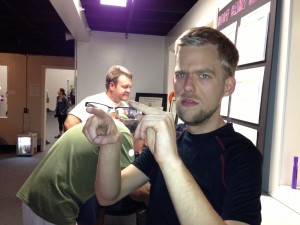 Erik going beast mode and blowing his glasses off
We are so thankful to everyone who helped organize this charity boot camp, and for the unique opportunity we have to come together as a community and give back in this way.
We'll be back with another FVT Charity Boot Camp event very soon!
Train hard, and have a great week –
– The FVT Team