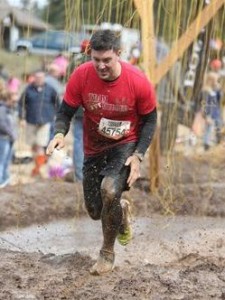 One more day before registration for the 2013 FVT Mud Run Event Prep program shuts down.
This program includes:
Once per week 60 minute training sessions (15 minutes longer than our standard boot camp classes), initially meeting at the FVT Land Park studio, and potentially venturing out at different points during the program for runs/activities in surrounding outdoor areas.
Special workouts to help you prepare for your upcoming mud run(s).
Access to a special website where we'll post workouts from each week, training tips, and much more.
We'll be forming a team (or teams), but if you're already registered for a specific race, no worries either –the main focus of this program will be on getting you physically and mentally ready for race day.
Our first class is happening this Sunday at 8am, and we're shutting down registration tomorrow (Friday) night at 11:59pm. If you're still on the fence, don't delay – sign up now before it's too late!!
=> Sign up for the 2013 FVT Mud Run Event Prep program here
– Forest
PS – If you're wondering exactly what we'll be doing during the workouts, check out this workout/video: