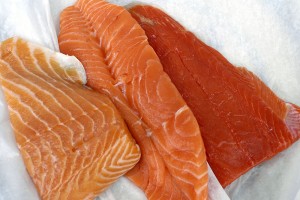 Whew!  Whirlwind of a week so far … was off to Vegas for about 36 hours for a GREAT business coaching event … but now I'm back in Sac and ready to rock this afternoon with some great boot camp sessions!!
Sign ups for the 30 Day Rapid Fat Loss Challenge are brisk.  If you've been thinking about signing up, make sure to do it asap – time is running out, and spots are filling up quick (we're already at nearly 50% capacity!)
=> FVT 30 Day Rapid Fat Loss Challenge (sign up here)
A HUGE part of the challenge is the diet/meal planning aspect that we help you with throughout.  And frankly, if you're going to do the challenge and get the results you really could, you need to follow the diet.  Losing a significant amount of weight in a 30 day period without changing your diet is just not going to happen.
That being said … I also have some good news for you.  And that is, when you sign up for the challenge, we make it easy for you – because we tell you exactly what to eat for optimum results.
I thought I would provide you with a sample day of eating, so you could get a "sneak peak" of what we'll be doing.
Just a side note – this is for an approx 150 pound female, and of course this would be adjusted up or down depending on your specific situation.
And, of course, even if you don't end up signing up for the challenge, hopefully this sample meal plan will be useful to you as well!!
FVT 30 Day Rapid Fat Loss Challenge sample meal plan
6 AM
~1/2 cup cottage cheese
1 apple
~ 6 almonds
12 oz coffee (black)
9 AM
1 protein bar (like Perfect Foods) or MRP (like Muscle Milk)
12 PM
3 oz turkey breast
1 slice ezikial bread
2 tbsp avocado
3 PM
1 hard boiled egg
unlimited carrots and celery
6 PM
3-5 oz salmon
ulimited asparagus spears
~ 6 tbsp brown rice
That's it.  Easy, right?  Awesome!!
Again – if you're thinking about signing up for the challenge, make sure to do it soon, HERE.  And either way, I hope the meal plan above has at least got you thinking about cleaning up your eating in a positive way!!
Thanks, train hard, and talk soon –
Forest