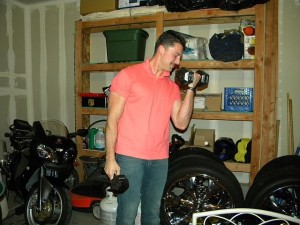 This Saturday, October 19th at 11:45 am – during the FVT Studio Three Year Anniversary celebration – we'll be holding our first ever "Train-A-Trainer" event.
We've actually been talking about doing this for a while – so we're super excited to finally make it happen!
(I've been putting it off mostly out of fear of the cruel and unusual exercises you'll likely make us do.  Just kidding. Sort of 😉 )
Here's how the event works:
You can sponsor a "round" of exercises for the FVT trainers for $20.  (One round will be 45 seconds of work and 15 seconds of rest.)  

100% of the money raised at the event goes towards the Alzheimer's Association.
Learn more about the Alzheimer's Association here
For each round you sponsor, you can have the FVT trainer team do whatever exercise(s) you'd like.  Burpees, bear crawls, wall sits – it's all fair game 🙂
The event will last for a total of 15 minutes – plenty of time to have your trainers do all of the exercises you hate the most 🙂 That being said, we're limited to a total of 15 total sponsorships – so if you'd like to participate, please make your donation asap!
To help the Alzheimer's Association and get revenge on your trainer, click HERE to make your donation now!
** On making your donation, please send an email asap to fvtraininfo (at) gmail.com with your requested exercise(s).  This is very important to do ahead of time to ensure the event goes as smoothly as possible.  Thanks in advance! **