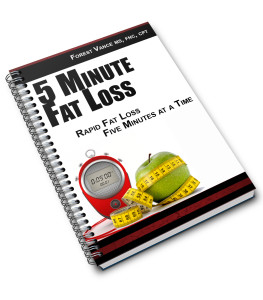 Do you have the desire to eat healthy – but just can't seem to find the time to plan ahead and prepare your meals?
Have you tried various different diet approaches, but have yet to find one that's really worked?
I say enough is enough with the conflicting diet advice.
It's so hard to know – is intermittent fasting for you? Paleo? Gluten-free? Vegan? You KNOW you need to focus more on your diet to get the most out of your workouts … but at the end of the day, what's the best approach?
I'll be the first to tell you that different things work for different people. ALL of the above approaches can work, if applied properly.
But I'm also personally all about keeping things simple. I barely have time to make dinner most of the time, let alone plan my meals out in advance. The reason I'm writing you this message today, is that I've discovered an easy, fast, and painless way for you to get to your goal weight and stay there …
And I'm going to share it with you at my 5 Minute Fat Loss Workshop at the FVT studio on November 21st, 2013 at 7pm.
=> Click here for workshop details and to grab your spot at the early bird discount rate
At this workshop, you'll discover:
A done-for-you list of foods to eat to lose fat fast. You will know exactly what to eat and when and how to eat it to reach your goals.
How to figure out exactly how many kcals YOU need to lose weight. You'll never be at a loss again as to figure out how to figure out how much to eat for your weight, body composition, etc.
A list of the BEST sources of protein, carbohydrate, and fat. You'll know exactly what food types to focus on, and which ones to avoid.
Simple, SUPER easy-to-prepare snacks – so that you can eat healthy on the go. All take 5 minutes or less to prepare.
Sample breakfasts, lunches, and dinners, so that you can see exactly what a day of healthy eating looks like. All take 5 minutes or less to prepare.
More details on things like how much water to drink, how to work cheat days into the schedule, if you can consume alcohol and/or caffeine, and much more
Additional tips and tricks – like on how to eat well while eating out, easily prepare meals in advance, beat food cravings, extreme methods for super fast weight loss, and much more!!
PLUS, as a FREE bonus, when you sign up you'll ALSO get the deluxe version of my 5 Minute Fat Loss program, in digital form – both instantly delivered when you sign up, AND on a jump drive for your convenience (a true everyday $47 value – yours FREE when you attend this workshop)
=> Click here for workshop details and to grab your spot at the early bird discount rate
That's it for now. Have a great day, and talk soon –
Forest Vance
Certified Fitness Nutrition Coach
PS – My 5 Minute Fat Loss Workshop will help you lose your fat and maintain your perfect weight, without the complexity and hassle of many popular meal plans on the market today. This isn't a fad diet or extreme plan – it's simple to follow and you will see the results you have been looking for!
=> Click here for workshop details and to grab your spot at the early bird discount rate