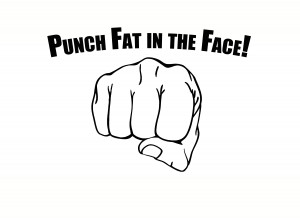 I REALLY love doing workshops. Getting a group of folks all in one place that are passionate in learning about one single topic is fantastic. Last week's nutrition workshop at the studio was no exception.
Great turn out and energy and just a great event overall. Big focus on these in 2014 at FVT so stay tuned!!
Also special thanks to Superstar FVT trainer Pam. She shared some killer tips on what has worked for HER in her physical transformation over the last four years.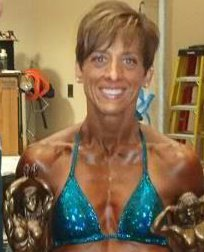 Rock on!
Maybe the biggest take-away from the workshop was that meal planning for fat loss is SIMPLE – it's just not EASY.
Meaning, at the end of the day, if you:
– eat protein and vegetables
– eat nuts and seeds
– have some fat
– have little starch
– have little or no sugar
You are going to be on the right track and, if you are otherwise a healthy indiviudal, maintain a healthy weight.
DOING this consistently day in and day out is the hard part 🙂
Most of the content at the workshop was geared around this concept … how to log your food, how to plan ahead, how to stay accountable to yourself, tricks to make things easier, etc.
That being said, we are starting a new group nutrition coaching program at the FVT studio.
This group is for you if you are ready to take your commitment in the diet area to the next level and get some serious results.
Dialing in your meal planning is the difference between getting just okay results from your workouts – and getting startling, rapid, "what have YOU been doing?" results from your workouts.
This first group will run for the month of December ONLY. It will give both folks who participate and ME a chance to see if it's a good fit 🙂
We will meet a couple of times in person over the course of the month (meeting time will depend on participant availability), starting next week.
You will also need to track your food and check in with us regularly throughout the month.
You will be required to weigh in at each in person meeting (at least 2x per mo)
We will communicate with you regularly via special emails and give various nutrition tips and education etc.
We also may even set up a special google or facebook group for members of the group to share tips and recipes etc (on request)
There will be a small fee associated with the group that can be tacked right on to your monthly billing (if you are already training at our studio)
If you are having a hard time reaching your goals, or maybe are working out hard, but know you could be getting better results … this could be the "next level" nutrition accountability you really need.
If you are interested, and SERIOUS about making a change, contact me by leaving a message HERE or calling 916.273.9366
I am only going to take a handful of folks in this test group and I suspect it will fill quickly so please contact me asap if you are interested.
Okay that is it for now! Have a great day and talk soon –
Forest
PS – JUST in case you missed any of the nutrition content we put out over the last couple of weeks leading up to the workshop – here it is:
-> Fat Loss Meal Planning Made SUPER Simple (sample day)
-> 5 meal Planning Tips That Make ALL The Difference
-> 10 Quick, Easy and Healthy Breakfast Ideas