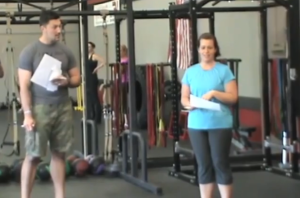 Nicole lost over 15 pounds in 30 days in a FVT Rapid Fat Loss Challenge last year!
Registration for the FVT 30 Day Rapid Fat Loss Challenge is now officially open!!
=> Click here for all the details and to reserve your spot
If you are:
— Ready to get a rapid start to your new fat loss program
— Stuck at a weight loss plateau and need a short burst of motivation to snap you out of it
— Just looking to lose a lot of body fat in a short period of time
This is the PERFECT program for you.
You'll get admission to several boot camp workouts at FVT, a special rapid fat loss workout and meal plan, before and after measurements, access to a special private Facebook group, eligibility for cash prizes, and a whole lot more …
=> Click here for all the details and to reserve your spot at the FVT 30 Day Rapid Fat Loss Challenge now (hurry, registration open for a limited time)
Thanks, enjoy your day, and talk soon –
Forest Vance
Owner, Head Trainer, FVT Boot Camp and Personal Training