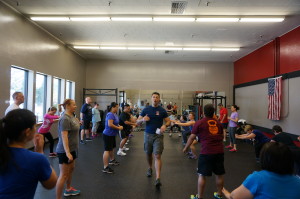 Summer is almost here. Can you believe it?! Such an awesome time of year. Can't wait!
How about you? What do YOU have planned? Spending some time at the beach? Maybe going out on the boat? Time at the pool with the kids?
Guess that leads us to my REAL question for you today … and that is, are you READY for the summer to start? Like, REALLY ready?
In other words, if I invited you to a pool party this weekend, would you feel good about throwing on the swimsuit? Or is a little more of that "winter layer" still hanging around than you would like?
Or even just putting on a pair of shorts and a sleeveless shirt. Do you feel good NOW, or could you stand to lose five or ten or more pounds of fat before summer officially starts?
Well, if this note has got you thinking a bit … if you need some help to lose a few pounds of fat and get where you need to be, QUICK … I've put together the PERFECT solution, specifically for you.
The FVT 21 Day Summer Shape Rapid Fat Loss Formula is a package we put together SPECIFICALLY for folks like YOU, who are looking to lose those last few pounds of fat before summer officially starts.
It includes boot camps at our studio, a special rapid fat loss meal plan, before and after weight and body fat measurements, and access to a special private Facebook group where we can interact, share what's working, hold each other accountable, and reach our summer fat loss goals – TOGETHER!
(BTW, this offer is for new/inactive clients – but if you're currently training with us and interested, shoot me a message and we'll get you going!)
==>> Click here to get more info about the FVT 21 Day Summer Shape Rapid Fat Loss Formula and get started now (hurry, space is limited and we'll only be running this offer for a short time)
Thanks, and have a great day –
Forest Vance
Owner, FVT Boot Camp and Personal Training