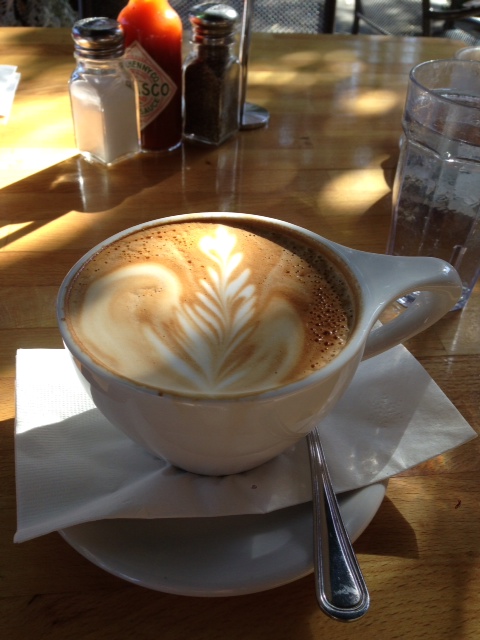 Happy Halloween!!
Hope you have some fun plans.
We had a great FVT Nutrition Coaching meeting this morning, as usual.
=> Click here for more info on FVT Nutrition Coaching – we have two spots currently open in the group
Thought I would share what we talked about today with you on the blog this week – so you could get a feel for a what a meeting is like, and the kind of topics we cover.
Also figured it would be helpful for ANYONE who struggles to maintain their healthy eating plan while away from home.
Hope it helps, and have a great day!
###
Forest's Top 7 Tips for Eating Well While Eating Out
FVT Nutrition Coaching meeting topic #23
Here are my top 7 tips for eating well and staying track while you are eating out.
I should also mention that these are relevant to when you are eating out, when you are on the go and away from home for long periods of time – like a full 12 or 14 hour day – or when you are on the road and traveling for work or vacation.
One – plan ahead – before you leave the house – whether it is for a meal out, a long day ahead, or several days away from home, you need to make sure that you have a plan. What are you going to be eating while you are away and how does it fit in to your plan? Are you going to pack food and take it with you, or do you have some kind of strategy to grab some healthy food while you are on the road? Think about these things and stick to them when you're eating out.
Two – make it a priority – there are only so many priorities that we can have in our lives at once time. Eating healthy does not have to be your number one priority – but if everything ELSE takes precedence over that – your work, your fun times, your everything else you have going on in your life – it makes it tough to actually get the results that you want to get from your fitness program.
Three – eat half the portion – a great strategy when you go out to eat at a restaurant is simply to half the portion. Eat half of your meal, and then you ask for a doggy bag before the meal even comes and plan on bagging out the other half to save for later. This is a great way to save calories and the portions at restaurants are often so large that you hardly ever need the entire thing.
Four – bring healthy snacks – stock up on healthy snacks whether you're going to be away from the house for longer than a few hours, or you're going on the road for several days. Snacks that do not require refrigeration are always easiest and most reliable as you know you have a place to store them. Go with things like protein bars, beef jerky, nuts, fruit, etc.
Five – always make the best choice available – recently, I was on a two day business trip, and I hadn't planned ahead as well as I could've. I was staying at a hotel about half a mile away from where the event was going on, I didn't have a rental car, so literally the only option was breakfast at McDonald's next door.
Now, there are a lot of not-so-great choices at McDonald's, and there are some that are okay. I was able to get a decently healthy breakfast by going with the Egg McMuffin, packet of fruit, and a black coffee. I could've just as easily picked the deluxe breakfast which adds up to over 1000 kcal – but I was able to be okay and make the best choice available and stay relatively on track.
Six – consider fasting – if you're truly stuck and there are no healthy options available, what you could consider is fasting. Research is showing more and more health benefits of fasting, it's a great way to get your focus away from food for a short period of time, and honestly it's not gonna kill you to go without eating for 12 or 18 hours 😉
Seven – keep logging – while you're away from home or eating out etc., a key to fat loss meal planning success is to keep logging your food. This way you can stay on track and be top of mind with what you're doing, and it will help you make the right choices.
So there you have seven tips to help you stay on track – eating well while eating out. I hope these tips are helpful for you. Keep these in mind next time you're on the road or away from home for a long period of time and it will help you stay on track with your healthy eating plan and keep moving toward those fat loss goals.
– Forest Vance
Owner, FVT Boot Camp and Personal Training
Author, 5 Minute Fat Loss
Certified Fitness Nutrition Coach
PS – Learn more about the FVT Nutrition Coaching group – and grab one of the two remaining open spots – HERE