We are having not one, but TWO Bring-A-Buddy Boot Camps at our 4 year anniversary party on Saturday the 18th – one at 9am and one at 10.
We want this to be the BIGGEST celebration we have EVER had, and do everything we can to help as many people in the greater Sacramento area to get stronger, fitter, and BETTER in our 4th year at the studio and 6th year in business!!!
SO … we're taking this Bring-A-Buddy Boot Camp to the next level. We're doing a referral contest – and you can win a Home Workout Warrior package … just for bringing your friends / family / co-workers to the boot camp.
(And even if YOU can't make it that day yourself, you'll still get credit for any folks you send our way.)
Here's how it's going to work:
1 – Tell your friends, family members, and co-workers about the Bring-A-Buddy Boot Camp on Saturday, October 18th at the studio … and sign them up
2 – For every person that comes in on your recommendation that day, you'll get one point
3 – For every person that comes in on your recommendation that day and SIGNS UP (we'll have a special offer available for new clients that day), you'll get five points
Person with the most points wins a Home Workout Warrior Package!!
The Home Workout Warrior package includes:
(1) Door Pull Up Bar – so you can practice your pull ups, chin ups, and much more at home ($29.95 value)
(2) 35 Pound Chimp Primal Bell – so you can do your swings, squats, and Turkish get ups in STYLE ($84.94 value)
(3) Copy of the Encyclopedia of Underground Strength and Conditioning – one of my favorite training books of all time – 424 pages of info on how to get stronger in the gym and in LIFE using training secrets of the athletic elite ($39.95 value)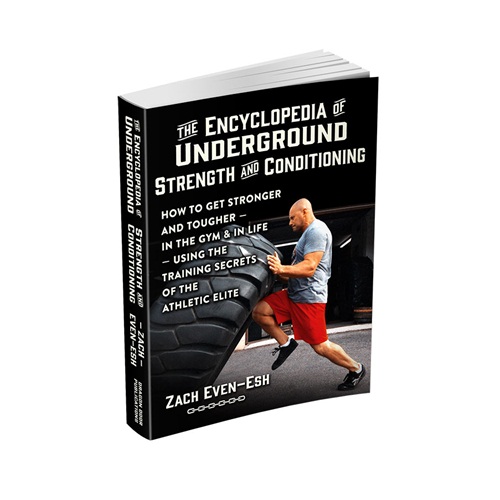 That's over $154.85 worth of home workout stuff you can win – just for spreading the word about the awesome experience and results you're getting at FVT!
Two ways to sign up:
— Use our sign up sheet at the gym next time you're in
— Email me and I'll add you to the list
Thanks, and let me know who you'll be bringing to our Bring-A-Buddy Boot Camp(s) on the 18th –
– Forest Vance
Owner, FVT Boot Camp and Personal Training