Big shout out today to FVT Superstar Jenny J!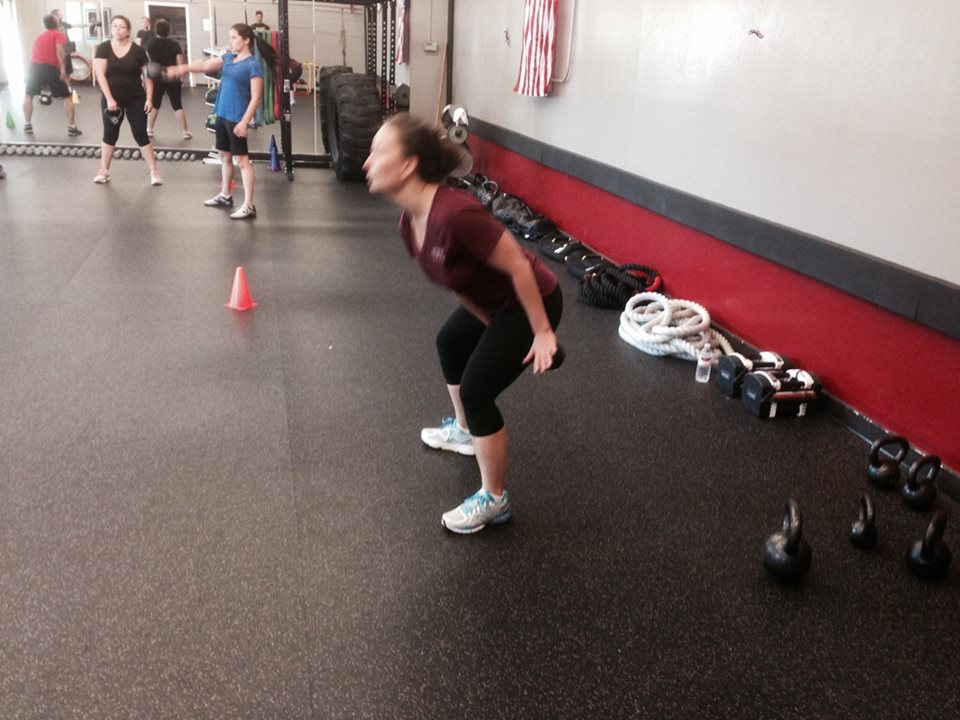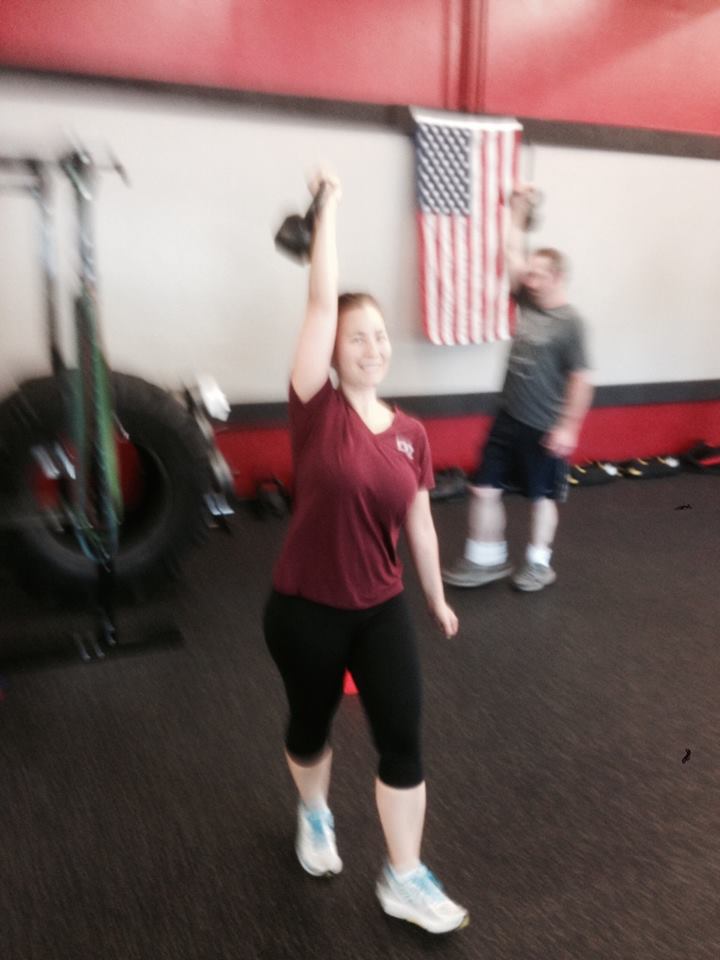 Jenny brings a positive attitude to EVERY session, whether it's our boot camp or the FVT nutrition coaching group, and has been working very hard to reach her goals this year.
She is over 15 pounds down and getting stronger every day … and she just did her first 15 sec pull up hold (along with a 2 min plank hold, 50 swings in a row with the 16k and our Tabata burpee challenge) to earn her grey FVT band at the beginning of this month!
Great work Jenny, we appreciate you very much, keep the momentum going and awesome, awesome job!!
– Forest Vance
Owner, Head Trainer, FVT Boot Camp and Personal Training
PS – HOW did Jenny do it? Working with her closely, I believe the top three factors were:
1 – HER. She has dedicated herself to getting better and working hard to reach her goals … DESPITE a crazy work/travel schedule, family obligations, etc. She has decided to make her fitness and health a PRIORITY and has got it done – no excuses.
2 – Dialing in the nutrition / meal planning piece. Jenny got some great results with our boot camp – got stronger, more fit, more energy, and so much more … but joining our Nutrition Coaching Group and focusing on that critical piece of the puzzle as well has taken things to the next level.
3 – Consistent training. Jenny will work out at the studio, taking our boot camp classes anywhere from three to five times per week, in addition to hiking and running outside of the gym.