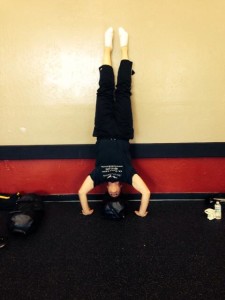 Big shout out to superstar FVT client Paul K!
Paul is 57 years YOUNG … and he is in the best shape of his life.
A few words from Paul:
"A serious car accident left me in discomfort just to walk, it also left me determined not to have this be my new norm …. enter Forest Vance. A year plus later and dedicated adherence to three workouts per week, I can now honestly say that at age 54 I am in the best shape of my life. Thanks Forest!

Let me be honest, it was not easy, it still is not easy, Forest will not allow it to be easy but it is incredibly rewarding on many levels. Be as dedicated to Forest as he is to you, that is the key. He will call you if you fail to show up, he will keep the exercises fresh and challenging, he will send out e-mails of encouragement and advice, he will educate himself on new and effective techniques. In return put in the time, dedication and effort and you will see results.

I look forward to every training session, I am challenged to get through them and I leave with a wonderful feeling of accomplishment, now those are the signs of a talented trainer."
You rock Paul!  Keep up the great work!!
– Forest Vance
Owner, FVT Boot Camp and Personal Training