Well, the first ever Russian Kettlebell Challenge at FVT is in the books!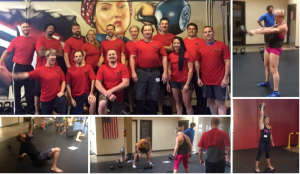 We wrapped up yesterday afternoon, and what a weekend. Three days and about 25 hours of hard work … it was a great honor and pleasure to host the event at our gym, and to work with Senior RKC Josh Henkin and Assistant RKC Joe Chalakee in leading and instructing such an awesome, hard-working, superstar group.
CONGRATS to our new RKCs, stay tuned and keep your fingers crossed for more kettlebell events at FVT in the future!
– Forest Vance
Certified Level 2 Russian Kettlebell Challenge Instructor