Happy Thursday!
Halloween is right around the corner – can you believe it?
We have a couple of fun boot camp workouts planned for Saturday morning at the studio – don't miss them!
Plus, we have a great costume picked out for our daughter … on the other hand, we will have a hard time topping last year's! 🙂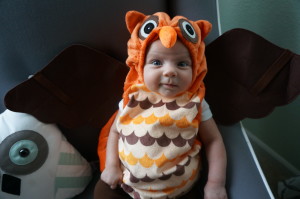 I also wanted to do one "last call" for our personal training / semi private program(s).
We've been talking about these programs over the last couple of weeks here in
the email newsletter, on the website, on social media, etc … and the response has been great!
In fact, we don't have much availability left to work with new personal training / semi private clients.
We can take probably one more person in our early morning "Lean and Jacked" program … two or three in our mid-morning "Functional Fitness" program … and probably two or three more private clients in the early morning and afternoon/evening hours.
So if YOU are interested in:
– Getting more individual and focused attention than a larger group enviornment would provide
– Working on YOUR specific needs and having workouts that are more customized to your goals
– Metally and physcially CHALLENGING yourself to overcome your current obstacles and become a STRONGER version of yourself
Reply to this message and let me know!
We will schedule a time to hop on a quick phone chat, talk a bit more about your goals, give you more info on our program to make sure it's a great fit, and if all sounds good, schedule a complimentary "Test-a-Trainer" session at the studio from there.
Thanks – and Happy Halloween!!
– Forest Vance
Owner, FVT Boot Camp and Personal Training