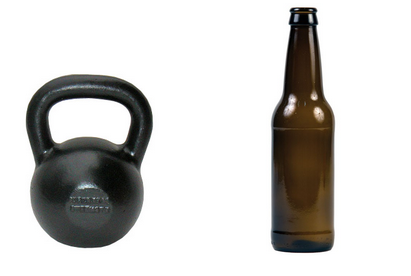 We are holding a "Bells, Beers and Buddies" boot camp workout event at the FVT studio on Thursday, November 12th at 6 pm.
This event is for current clients and their friends, family members, and co-workers … we'll lead you through a fun kettlebell – based boot camp session … and you'll bring your own beer (or other beverage of your choice) to enjoy after the workout!
To reserve your spot:
— EXISTING clients – simply sign up for the the class in MindBody system
— BUDDIES – let US know your 1) name and 2) email address (so that we can confirm attendance) to hold your spot
*Registration for this event will be CAPPED at 30 participants. We are expecting these spots to fill quickly, so if you'd like to sign up, please do so ASAP!
Thanks, and look forward to seeing you there!
– Forest