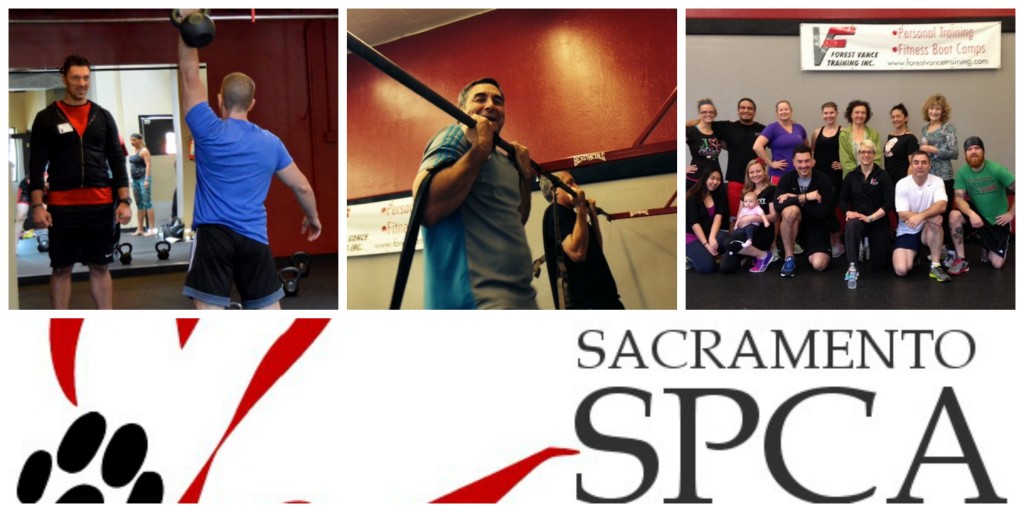 WoW – the January 9th FVT Ultimate Challenge Workout is just over 3 weeks away!!
It's going to be a LOT of fun … and we're going to help the Sacramento SPCA in the process, which makes it even more awesome.
http://www.forestvancetraining.com/fvt-ultimate-challenge-workout-2016
HOWEVER … I wanted to let you know that as of now, we plan on shutting down registration at 30 people, because that's about all I feel we can fit and train safely at one time with our current space …
And SO, unless we figure out an alternate plan of some kind … we have 4 spots left as I write this.
If you've been thinking about signing up but haven't done so yet – now is the time!  Click the link below for all the details and to reserve your spot now:
http://www.forestvancetraining.com/fvt-ultimate-challenge-workout-2016
Thanks –
– Forest Vance
Owner, FVT Boot Camp and Personal Training