WHAT a weekend in New Orleans!!
My friend Fred Zoller invited me to his amazing new Lean Performance Academy  facility to lead a KB workshop.
Spent the day on Saturday with Fred and about 30 of his awesome team members and training clients.  It was literally the most fun I've had "working" in a LONG time.
Plus – as you can see from the pic above – was able to carve out a little fun too! 🙂  Walked around the French Quarter, ate some tasty New Orleans food, and even took a Voodoo tour.
Here is the thing though. I got 24 hours delayed on the way back (!)
My flight leaving New Orleans for delayed …
My connecting flight got delayed …
I ended up switching airlines so that I could get home without staying the night in Los Angeles, and THAT flight got delayed …
It was like the day that would never end!
I felt like Lamb Chop – lol 🙂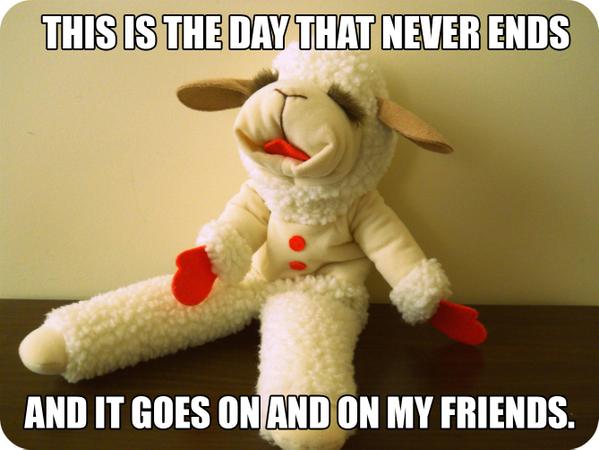 Anyway – after being cramped up in a seated position for all that time – especially being a 6′ 4″ and 245 pounds – I pretty much felt like a giant turd when I woke up this morning.
So first thing, I hit up my "Unlock Your Hip Flexors" routine – and I am feeling much lighter, looser, and BETTER already.
If YOU travel … or sit a lot … or just know you have tight hips … I highly recommend you check out this routine.  It outlines a complete program you can incorporate into your fitness plan to loosen up your hips, reduce pain and get you moving better:
=> "Unlock" your hip flexors with this routine
Okay – back into the grove at the gym today – gotta run!
Train hard this week, and talk soon –
– Forest
PS – Here is one of my favorite drills to help you unlock your hip flexors, that you can try and see results with right away:
THE COUCH STRETCH
– Start by standing in front of a couch
– Put your back knee on the couch and keep your front leg on the ground
– Put your back foot up against the back of the couch
– Lower your body slightly to the floor and/or scoot yourself back to increase the stretch
– Hold for 30-60 secs on each side