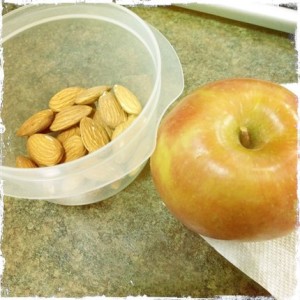 I just came up with a list of my 10 favorite healthy snack ideas, and thought I'd share it with you.
These are NOT fancy … but they are simple, and will do the trick!
— apple
— orange
— baby carrots
— hard boiled egg
— almonds
— cashews
— turkey jerky
— kale chips
— small can of tuna
— slices of deli meat (watch for preservatives though!)
Thanks – and let's make it a great week!
– Forest