We are in the home stretch with our Sept / Oct 2016 Rapid Fat Loss Challenge.
Folks are reporting some AMAZING results – can't wait to for our final weigh – ins next week!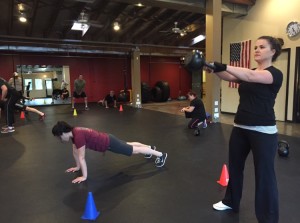 Thing is – we have heard from a LOT of folks who wanted to participate in this one, but either the timing didn't work out, or they weren't able to get on board for whatever other reason(s) …
So we are going to do one more Rapid Fat Loss Challenge to finish out 2016 with a bang!
If you are ready to commit and make a serious chance …
If you want an extra push and accountability to make the goals you have been trying to achieve finally happen …
If the chance to win up to $300 in CASH is extra motivation for you to reach your training goals …
Then keep an eye on your email inbox, because registration will be opening later this week!
– Forest Vance
Owner, FVT Boot Camp and Personal Training