ATTN SACRAMENTO!
Could this be a fit for your place of work?
"4 Minute Fat Loss at Work" Lunch and Learn program – presented by former pro football player and local gym owner Forest Vance – designed to help your staff become healthier, and learn how to make time to workout.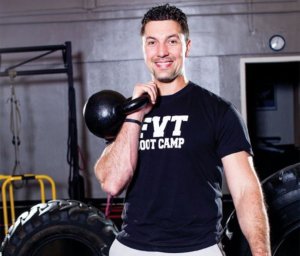 This program is a good way to teach people how to understand what kind of workouts burn the most fat, and how to live a healthier life in general.
Here's how it works…
We'll select a day where your staff can take a collective lunch break. (All we need is about 30-45 minutes). I'll come over to your place of work and educate you and your staff on:
– Lessons I learned from my personal weight loss efforts, when I lost 64 pounds in 7 months
– Why interval training is superior to traditional cardio methods
– How even with only four minutes a day – and the RIGHT approach – one can make positive changes!
Then I'll take your staff through a metabolism-boosting four minute body weight – based cardio workout.
And – this could be the best part – I will also provide a healthy lunch, FREE of charge!!
The reason(s) I'm doing this are –
1) to help folks realize their fitness goals here in our community
2) spread the word about the FVT name
3) get some practice public speaking!
This is totally free for your workplace and staff. And I don't sell anything. It's just great content to help out folks in our community – and if anyone decides they want to learn more about ,my fitness programs, then I'll give them my contact info, and we can follow up after the event.
To set up a Lunch and Learn at YOUR place of business for you and your staff, contact Forest HERE or call 916.273.9366.