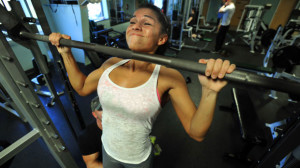 Grand Opening day for the new FVT Pocket – Greenhaven location is scheduled for Saturday, October 14th – less than 2 weeks away!
We'll have FREE 15 minute boot camps every hour, on the hour (9am, 10am, and 11am), as well as complimentary food / healthy snacks, not to mention awesome raffle prizes and special deals good on Grand Opening day ONLY.
You do not HAVE to reserve a spot to attend … BUT, if you do so, you'll ensure a space at our of our free boot camps … and it will be of GREAT help to us as we prepare for the big day. Do so using the link below:
https://www.facebook.com/events/121788968526422
This event is open to current clients, friends, family, co-workers, and members of the Pocket / Greenhaven community who want to check out the new facility and experience a workout first-hand.
RSVP (and invite your friends, family, and co-workers!) for the Oct 14th FVT Pocket / Greenhaven Grand Opening using the link below:
https://www.facebook.com/events/121788968526422
Look forward to seeing you there –
– The FVT Team