FVT Boot Camp and Personal Training is dedicated to helping Sacramento – area men and women transform their bodies and lives with our one-of-a-kind training program.
We have two locations – 1530 X Street Sacramento, CA 95818 (Land Park / Downtown) and 7485 Rush River Drive Sacramento, CA 95831 (Pocket / Greenhaven).
Contact us here t
o start your 14 Day Test Drive!
Team
Forest Vance (Owner)
Forest holds a Master's degree in Human Movement and personal training certifications through the American College of Sports Medicine and the National Academy of Sports Medicine. He is also a level II Russian Kettlebell Challenge Certified Instructor, Progressive Calisthenics Certified Instructor, StrongFirst Certified Barbell Instructor, Certified Corrective Exercise Specialist, Certified Performance Enhancement Specialist, and Certified Fitness Nutrition Coach.
Over the last 11 years, Forest has experience as a personal trainer, group fitness/boot camp instructor, fitness manager, and health club general manager.  He also maintains a network of fitness-related websites, makes regular guest appearances on many others, has been featured in national newspaper, radio, television, and other media, and is the creator/author of numerous books, DVDs, and digitally delivered workout programs/systems.
Gina Vance (Operations Manager)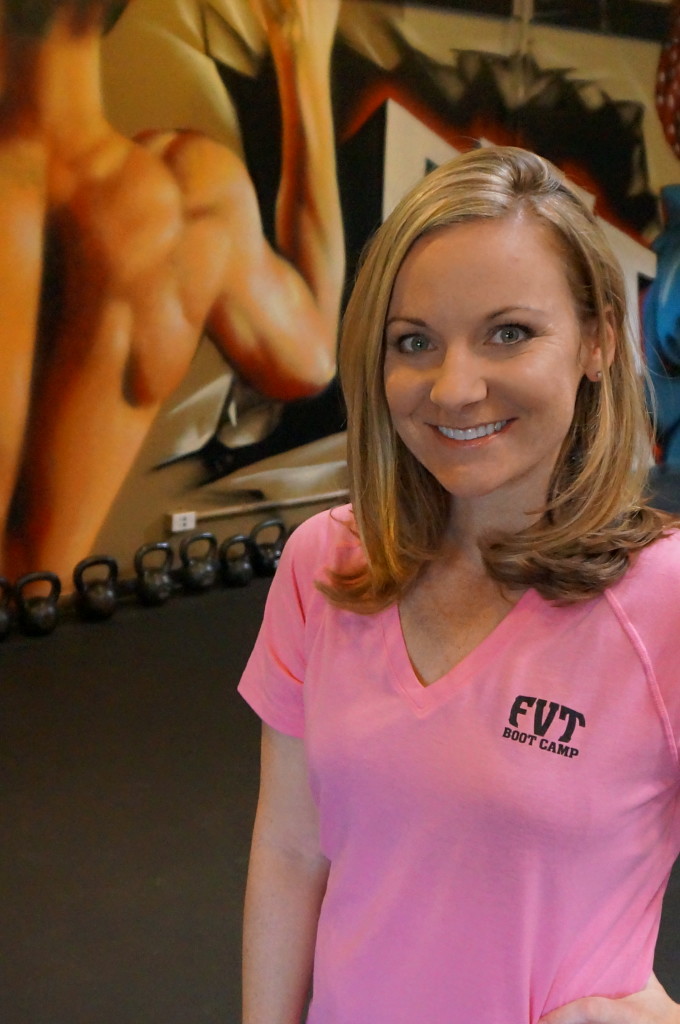 Gina is Forest's wife and she holds a B.S. Degree in Business Management and Biology from Missouri State University. She spent the better part of the last decade in pharmaceutical sales and now she is bringing her knowledge of product management, sales, and customer service to our team at FVT.
She is responsible for the administrative side of things at FVT along with event planning and promotion. Gina is also a NESTA certified personal trainer and has assisted with the programming of many of the workshops and specific training workouts at FVT. Forest and Gina's daughter was born on August 7th, 2014 and Gina took a short break from FVT. Now she's excited to be back in action at the new facility at X and 16th Street!
Jonathan Masaki Shiroma (Coach)
If Jonathan looks familiar to you there's a good reason. For many years, he was a T-V news reporter/anchor here in Sacramento, first at Good Day Sacramento followed by News 10.
Jonathan put his TV career on hold for a few years when as a California Army National Guard Soldier he spent close to three years deployed in support of Operation Iraqi Freedom and then Operation Enduring Freedom. Upon his return from his two deployments, Jonathan retired from broadcast news but found a new passion in the fitness industry.
He took classes from AFAA and Todd Durkin and certified as a group exercise and boot camp instructor.
A native of Hawai'I, Jonathan is excited to be part of the team here at Forest Vance Training and promises a mix of military style exercises mixed in with the spirit of Aloha at each boot camp class he leads.
Chris Baad (Coach)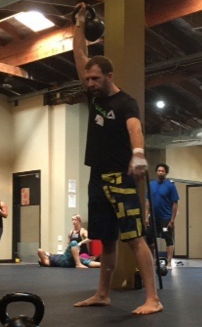 Chris developed instant interest in fitness/ late 2008 after being annihilated on a difficult hike in Oregon with his older brother. Driven by a competitive spirit and frustration with a mostly sedentary lifestyle, Chris lost 40 pounds in about a year of running moderate distance and making meaningful dietary adjustments. After some running injury setbacks, he started doing some rock climbing and dabbling in high intensity strength and conditioning.
Chris currently juggles his fitness passions, endeavoring to increase capacity across several different disciplines. He is actively pursuing goals/improvement in Powerlifting, Yoga, and kettlebell conditioning/ballistic work.
Chris is passionate about human movement and performance. He is a Level I Russian Kettlebell Challenge Certified Instructor, Crossfit Level 1 Trainer, and a Crossfit Movement/Mobility Trainer. Helping people reach their athletic potential through movement precision and mastery of technique drives him to improve as an athlete and coach everyday.
Cielo Wright (Administrative Assistant)
Cielo is a recent graduate of C.K. McClatchy High School, and is currently studying nearby at Sacramento City College, pursuing a career in Occupational Therapy.
Cielo has recently gained an interest in maintaining a fit and healthy lifestyle, and has started her journey towards that. She plans to not only contribute to the encouraging and welcoming environment here at FVT, but to balance work, school, and fitness as part of her new and improved lifestyle.
Leanne Kadoya (Coach)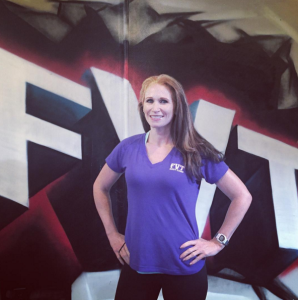 Leanne fell in love with fitness in 2000. After relocating to California from the East coast she joined a gym to meet new people and to learn more about fitness . Leanne hired a personal trainer and lost 25lbs in 12 weeks, that's when her fitness addiction started. She decided to become certified in personal training and hasn't looked back since.
She has been a stay at home mom for the last 10 years but fitness has always been a top priority. She has competed in the NPC bikini division and holds a certification with the National Academy of Sports Medicine. She is currently studying for her group fitness certification.
Her passion for fitness has kept her motivated and driven and she is eager to share her experience, tips, and love for fitness to change lives here at FVT!
Becky Jensen (Yoga Instructor)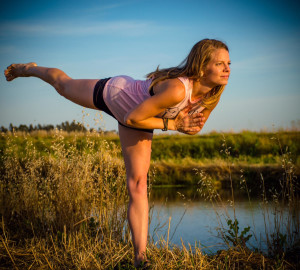 Our resident FVT yoga teacher, Becky Jensen, was born in South Lake Tahoe and raised in Davis so she is what you call an OG Sactown local, despite having flown the coop to attend college on the beach at UC Santa Barbara where she was trained in classical music performance (and minored in running on the beach, of course).
After graduation, she left the conservatory-on-the-beach setting to try her luck on the big stage (and screen) in Big Bad Los Angeles, working as front woman for two different rock and roll bands (viper room, baby!); as a personal assistant to a few celebs (not tellin!), and acting in film and tv projects (don't blink!).
Somewhere in the crazy whirlwind of the fast paced, high pressure, traffic-filled, sunny LA lifestyle, Becky was invited by friends to her first yoga class at the now famous Santa Monica Power Yoga Studio, founded by Bryan Kest. Joking that she'd probably still have to go for a run after the yoga class in order to get a good workout, Becky quickly discovered that not only did she get her humility handed to her on the mat, but she realized there exists a magical secret behind the smile of those yoga mat carrying, zen'd out, perfect ab'd yogis and yoginis, and soon she was hooked….and felt more at peace then ever before. And she noticed how the peace seemed to stick around longer the more she practiced….
So, needless to say, Yoga became the cornerstone of Becky's musical and creative focus, keeping her sane in traffic and ready to work. It was also startling how well her running was improving, shaving off time from the half marathons she loves to run.
Seven years after her first yoga class, Becky finally took the plunge and decided to embark on one of the most life-changing experiences of her life: she started the path toward becoming a yoga teacher. She studied for 200 hours, sometimes at 13 hours a day, with Yandara Yoga Institute near Panoa, Hawaii where she lived with her teachers who had been students of BKS Iyengar, Bernie Clark, and others. The program totally immersed Becky in the yogic lifestyle, philosophy and science. Not only did she train for yoga but also she was instructed in meditation, pranayama and community. Her illustrious teachers instructed on Hatha yoga, including Vinyasa/flow, Yin and Restorative yoga, Power Yoga and Bhakti yoga. Becky was invited to develop her own classes and to teach her fellow students and teachers.
Upon receiving her teaching certification, Becky joined her family back here in Sacramento and hopped to it, giving private yoga lessons by appointment and teaching yoga around northern California, including at Forest Vance Training! Becky has been teaching with FVT since June 2016.
Becky's long term goals are to deepen her yoga studies by continuing to train with the masters, to teach as much yoga as possible to athletes, yogis and beginners alike, and to someday open a wellness and healing center to support the inclusion of integrative and preventative medicine in our daily lives.
Tyler Rogers (Coach)
Tyler developed a connection with training in college as a way to live a healthy lifestyle and as a fun hobby. He graduated from CSU Sacramento with a B.A. in Social Science in 2015 and is currently pursuing a masters degree in Educational Technologies. Tyler works as an elementary school PE teacher, but has also spent the past four years as a personal trainer and small group fitness instructor. He is a Certified Personal Trainer (through NCCPT) and is a Crossfit Level 1 Trainer. Tyler sees acquiring new fitness disciplines as a lifelong pursuit and currently has experience in general strength and conditioning, weightlifting, powerlifting, and Crossfit.