To help you get your fitness goals for this summer …
AND in support of the Alzheimer's Association …
We are putting on another FVT Ultimate Challenge Workout on Saturday, June 24th, 2017!
It will be an "ultimate" test of your overall fitness – strength, endurance, and much more.
100% of the profits from your registration fee will go towards the Alzheimer's Association.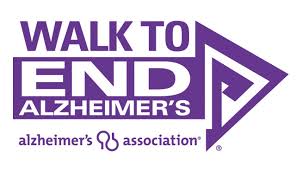 And it's for current members, their friends, family, co-workers .. and anyone else who is up for the challenge!
FVT Ultimate Challenge Workout 2017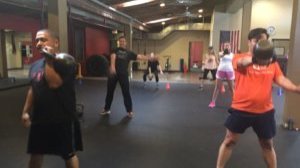 We kick off with a 30 min dynamic/athletic warm up – we'll warm up as a group, starting easy and progressing to higher-intensity warm up drills like jumping, sprinting, crawling, and more.
Next comes about 30 minutes of strength work. We'll do some KB pressing ladders – working up as heavy as we can – as well as 200 swings with a partner.
Then, we run / walk a 5k (you'll have 45 minutes to finish). We'll start at the FVT Studio on X and 16th, go down Land Park Drive, around the park, and back up Riverside Blvd.
Last but not least is our conditioning – an approx 60 min bodyweight – based workout. This will include a high volume squat / push up / pull up ladder workout … and we'll finish with the 100 burpee challenge!
And of course, we'll head out as a group afterwards for some fun, food, drinks, and celebration for a job well done.
Ready to sign up?
Your registration includes admission to the event itself, full support from the FVT to help to prepare and get ready to rock, AND a SUPER cool "FVT Ultimate Challenge Workout" T shirt … BUT, you'll only get the shirt if you register by the T Shirt Deadline of April 30th, 2017 extended thru May 31st 2017. (This allows us time to order the shirts and make sure they are in with plenty of time before the actual event).
SO … if you're ready to rock … if you're ready to kick your training into high gear as we head into the summer … and if you're excited about doing a good thing, and helping a local charity in the process … use the link below to sign up now!
OR
If you have questions, contact me HERE and I'll do my best to help.
Otherwise, see ya at the FVT Ultimate Challenge Workout!!
Thanks –
– Forest Vance
Owner, FVT Boot Camp and Personal Training