Run Faster, Get Stronger, Conquer Obstacles With Ease …
With Our Complete Mud Run Race Prep Program
From: FVT Boot Camp and Personal Training, Sacramento, CA –
Dear friend –
Have you signed up for a mud run – but when it comes to actually training for it, aren't quite sure where to start?
Are you looking to not only finish the event, but finish strong?
Do you seek confidence, come your mud run day, to take on what could be the toughest event on the planet?
Forest Vance here – Sacramento, CA gym owner, boot camp instructor and personal trainer. And I'm excited to provide you with the ideal solution to your mud run event prep needs. But more on that in a bit …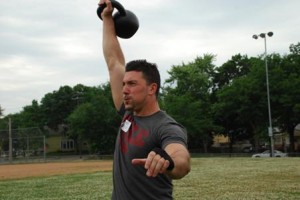 See, given the growing popularity of mud run-type events, we've been talking about putting together a team and training plan for one. But as you well know, simply signing up – and getting physically and mentally ready for it – are two different things entirely …
These are tough events. The (currently) most popular one is a 10-12 mile "endurance event obstacle course" that tests all-around mental strength, stamina, grit and camaraderie. On finishing the event, a lot of folks say it's one of the toughest things they've done in their entire lives.
now introducing …
FVT Mud Run Event Prep 2015
This event prep program is all you need to get ready for your upcoming mud run – and this is your official invitation to join in the action!
When you sign up for this special 8 week training program, here's what you'll get:
1) Once per week 45 minute training sessions, initially meeting at the FVT Land Park / Midtown – area studio, and potentially venturing out at different points during the program for runs/activities in surrounding outdoor areas.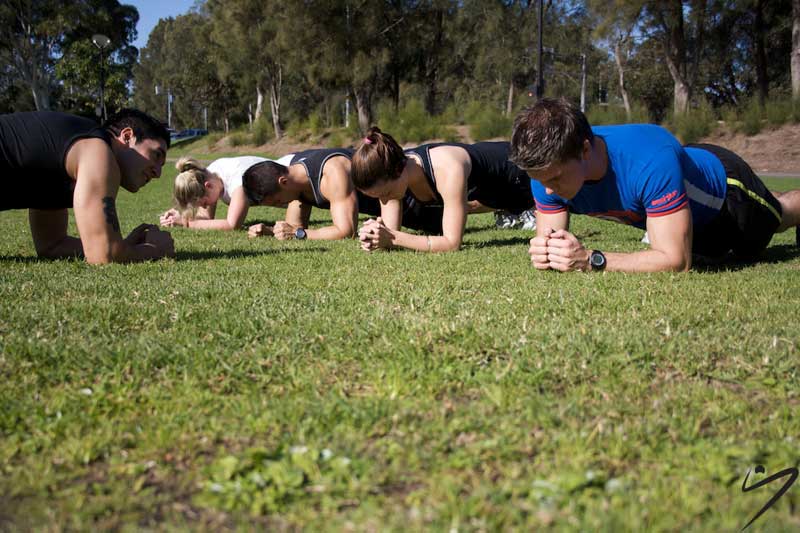 2) Special workouts to help you prepare for the race – with things in mind like:
Total body strengthening
Building functional muscle
Increasing flexibility and mobility
Improving cardio endurance
Improving mental toughness
Getting you stronger, faster, and more athletic!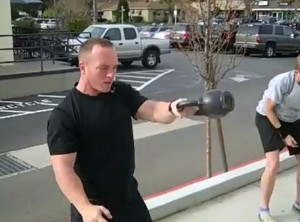 3) Workout activities will include, but not be limited to:
Running
Plyometrics
Kettlebell exercises
Body weight moves
"Stretching" – normal and "exotic" variations
Obstacle-specific exercises/workouts
Workouts will be held on Mondays at 6pm, beginning April 20th and going through June 8th. Here are the currently scheduled training times:
Monday, April 20th @ 6pm
Monday, April 27th @ 6pm
Monday, May 4th @ 6pm
Monday, May 11th @ 6pm
Monday, May 18th @ 6pm
Monday, May 25th @ 6pm
Monday, June 1st @ 6pm
Monday, June 8th @ 6pm
4) In addition to the once per week group workout, you'll also get access to a special Facebook group where I'll post workouts from each week, training tips, and much more.
You'll be able to interact with folks that are participating in the program here outside of regularly scheduled training sessions. Even if you have to miss a training session here or there, you can rest assured you'll still have workouts to complete on your own.
5) I'm also going to throw in a FREE digital copy of my "20 Tips to Crush Your Next Mud Run" report when you sign up today:
I wrote up this special report after recently completing a mud run myself. This is like "insider information", and in it, you'll find tips and tricks like:
Specific drills you need to practice before the event – these aren't things you'd do every day in your workout program, but they're key to your success!
Strategies to improve your mental and physical toughness for the event
How to structure your cardio workouts to best simulate and prepare for what you'll be experiencing in the race
What specific fitness qualities are most important for mud run success
The non-fitness drills you need to practice (odds are you've never thought of these!)
And much more …
We'll be forming a team (or teams), but if you're already registered for the race, no worries either – the main focus of this program will be on getting you physically and mentally ready for race day.
And one more important thing to note … when I put together any kind of training program – whether it be a single personal training session, a boot camp workout, a written/video/audio product, or a full blown print book – I put my all into it. And this program will be no different –
I've consulted with folks who've completed various mud runs over the last couple of years. I've poured over exercise science texts and journals, scoured the internet, and pulled out info and training programs from my own endurance event competition days. Just know that this program will be the real deal and that, if you follow my instructions to a "T", you'll be as prepared as you can possibly be come event day …
Program Pricing
As you can see, I've made this program the ultimate solution for preparing for your mud run in 2015. And by now, you're probably wondering "What's the catch? How much is this all going to cost?"
Well, the honest truth is that this type of specialized training is hard to find. That being said, about $400 for an 8 week training program would be totally fair, and I feel 100% confident that you'll get that much value out of the program …
But I'm not going to charge that much. No – I want to make this program affordable for anyone who is 100% mentally and physically committed to completing it. So here's what we've decided on:
[order_box_1 width="60%" + border="4px"]

OR

Hurry, registration closes in:
[ujicountdown id="1″ expire="2015/04/18 00:00″ hide = "true"]
[/order_box_1]
Program F.A.Q.
Does the registration for this program include race registration fees?
No. You'll need to sign up on your own – and if you haven't yet, do it now!
What if I miss a training session?
I'll be posting the weekly workout plan online, so you'll be able to complete the workout on your own. You can also make up the session at any one of our 20 weekly regularly scheduled boot camp times (see the full schedule by clicking here)
Can I just sign up for a few sessions to check out what you guys are doing?
Here's the thing – this is a serious race. It's going to challenge you physically and mentally in every way, even if you're already in great shape. It could possibly be one of the hardest things you ever do in your entire life …
That being said, adequate preparation takes 100% commitment. So – the answer is no 🙂 It's all or nothing with this one …
Do I have to actually sign up for the race to participate in the training?
As long as you're 100% committed to giving the training your best and attending all the sessions you possibly can – no! And if you're just looking for a program to get your a@@ in shape over the summer, this'll definately do the trick …
PS – Our mud run event prep program is the ultimate solution for getting prepared for your mud run in 2015. You'll run faster, get stronger and learn to conquer the obstacles with ease in weekly race-specific training sessions. You'll also get a complete 8 week preparation program to make sure you're confident that you'll not only finish on race day, but finish strong.
PPS – This is a serious event that'll challenge you mentally and physically in every way. If you're not 100% committed to giving this preparation program everything you've got, then don't sign up. But if you're ready to challenge yourself like you never have before, if you're ready to get in the best shape of your life, and have fun doing it, then sign up now!