Hurry, this offer expires in:
[ujicountdown id="1″ expire="2015/04/18 00:00″ hide = "true"]
From: FVT Boot Camp and Personal Training, Sacramento, CA –
Dear friend –
Have you signed up for a mud run – but when it comes to actually training for it, aren't quite sure where to start?
Are you looking to not only finish the event, but finish strong?
Do you seek confidence, come your mud run day, to take on what could be the toughest event on the planet?
Forest Vance here – Sacramento, CA gym owner, boot camp instructor and personal trainer. And I'm excited to provide you withthe ideal solution to your mud run event prep needs. But more on that in a bit …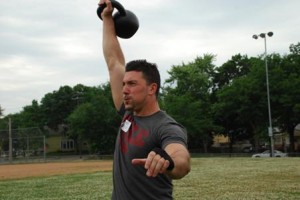 See, given the growing popularity of mud run-type events, we've been talking about putting together a team and training plan for one. But as you well know, simply signing up – and getting physically and mentally ready for it – are two different things entirely …
These are tough events. The (currently) most popular one is a 10-12 mile "endurance event obstacle course" that tests all-around mental strength, stamina, grit and camaraderie. On finishing the event, a lot of folks say it's one of the toughest things they've done in their entire lives.
So we're starting a special "mud run prep" program … and it's starting Monday, April 20th at our Midtown Sacramento – area studio!
Enter your info below to get all the details on the program and to grab your spot:
[divider_bar]
[/divider_bar]
Enter your name, email address, and phone number below to get all the info on our upcoming mud run training program at FVT:

[divider_bar]
[/divider_bar]
Check out the results Sacramento folks experienced at in our last mud run training:
"I FINALLY DID A PULL UP!"
The way you structured the interval training, as well as the grip work we did in the program, was very helpful on race day. At the beginning of the training, I couldn't do a pull up. The progression we used to work up to doing pull ups had me doing a few by the end. This helped a lot for climbing over the walls and other obstacles during the race. Thanks for putting together an awesome program!
– Marie, Sacramento, CA
"KILLER MUD RUN PROGRAM"
Thank you so much for the (mud run) training prep program. It got me mentally and physically ready for the event. The pull up progressions and long run training was especially helpful. I wouldn't have done as well without it!
– Bryan M., Sacramento, CA
[divider_bar]
[/divider_bar]
Enter your name, email address, and phone number below to get all the info on our upcoming mud run training program at FVT:
Thanks for reading, train hard, and talk soon –
Forest Vance
Master of Science, Human Movement
Certified Personal Trainer, Fitness Nutrition Coach and Russian Kettlebell Challenge Instructor
Owner and Head Trainer, FVT Boot Camp and Personal Training