If you are a NEW client … or if you are returning to our workouts after a lay off … I have a special offer for you that I HIGHLY recommend you take advantage of …
When you add ten of our regular boot camp sessions to your registration, you'll get better results that if you try to prepare on your own. Here's why:
— You'll get a couple of focused, intense training sessions per week that you know will get you closer to your goal. You can build the rest of your week of workouts around these boot camps.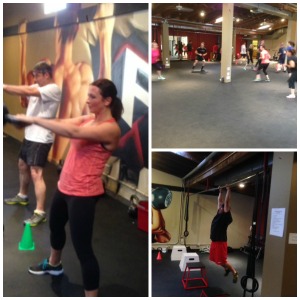 — You'll get coaching from the FVT Team at the workouts – we'll push you to go harder than you would on your own, we'll make sure you're structuring your workouts the right way to get you leaner and meaner and BETTER each and every day
— We'll hold you accountable to showing up! Having a couple of workouts per week on your calendar that you know you need to come to is a game-changer!
— You'll be training in the company of like-minded, positive people – another powerful motivator to help you reach your goals
No thanks – I'm a new or returning client, but I'd prefer to do the workouts on my own during preparation for the FVT Ultimate Challenge Workout