If you…
[black_arrow_list width="100%"]
Are a strength coach or personal trainer who is looking to get into using kettlebells and advanced bodyweight training techniques with your clients…
Are a current kettlebell / bodyweight enthusiast looking to take your own training and understanding to the next level…
Are getting ready for / need a prep plan for the upcoming April 23rd, 2016 Tactical Strength Challenge at FVT
Just want to spend a full day with high-energy, enthusiastic, like-minded training enthusiasts, and pick up valuable training tips and techniques that you can use to to your workouts to the next level…
[/black_arrow_list]
This special event is for YOU!!!
During this live 1-day event, we will walk you through the best progressions for dozens of exercises, help refine your techniques, and show you the exact way to help you train for your goals.
————————————–
Your Coaches
ForestVance.com
Forest Vance is a Kettlebell expert who over the last 10 years, has experience as a personal trainer, group fitness/boot camp instructor, fitness manager, and health club general manager. He also maintains a network of fitness-related websites, makes regular guest appearances on many others, has been featured in national newspaper, radio, television, and other media, and is the creator/author of numerous books, DVDs, and digitally delivered workout programs/systems.
HIITBURN.com
Dennis Heenan is a bodyweight and fitness expert who has been in the health and fitness industry for nearly a decade. Starting out as a personal trainer, he transitioned into selling online fitness programs, writing books, and is the creator of multiple online workout programs and websites.
————————————–
And here's a small example of what you'll learn:
[black_arrow_list width="100%"]
The basic kettlebell moves – the HardStyle swing, the Turkish Get Up, the Goblet squat and more. You'll have the basic tools in your training arsenal you need for safe and effective kettlebell training!
Drills to help you master basic kettlebell exercise form and to help you practice on your own
Tips, tricks and corrections for many common kettlebell training mistakes
Learn how to progress into doing exercises like the pistol squat, one armed pushup, and muscle up.You'll get over a dozen progressions that you can use with your clients to help them reach their goals fast
Learn simple tips and tricks you can use to speed up your progress both with kettlebells and advanced bodyweight training
How to create the perfect 30-minute workout with just your bodyweight or bodyweight/kettlebell.We're giving you our exact system that we use to build our workouts.
Discover the mistakes you're making with your form that are actually hurting your progress, strength gains, and results
And much more!
[/black_arrow_list]
————————————–
BONUS – Forest will be holding a special "How to Add 50 Pounds to Your Deadlift in 30 Minutes" mini-seminar during the lunch break – attendees get access to this 100% FREE! – great way to learn / refine your deadlift technique … and prep for the Tactical Strength Challenge.

————————————–
FREE Bonus Materials
As an added bonus, when you sign up today, we're also going to give you a FREE access to two of our most popular training courses …
Ultimate Kettlebell Challenge Workouts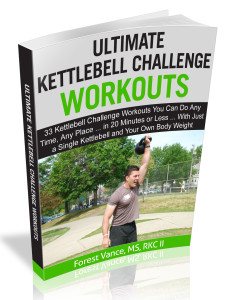 In this high-quality, fluff-free, no-B.S. program, you'll be taken by the hand as I walk you through 33 NEW kettlebell challenge workouts – a full 8+ week training plan where you'll never repeat the same workout twice!
Superhero Body – Bodyweight Edition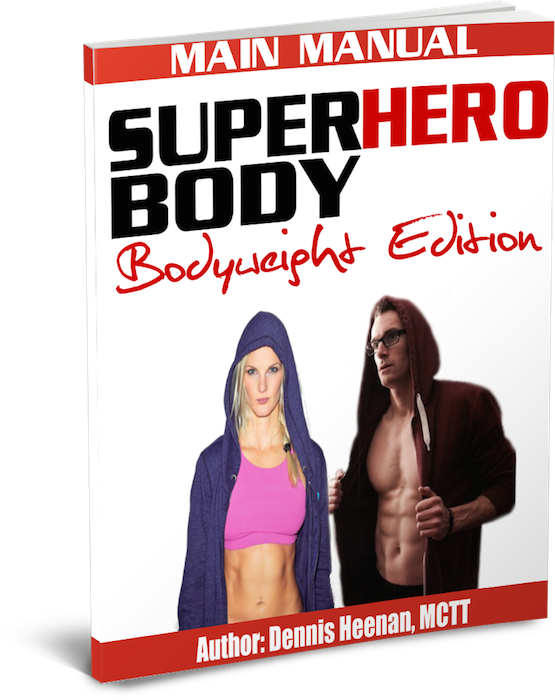 19 Different Bodyweight Workouts That Will Help You Drastically Improve Your Body In The Next 4-Weeks!
————————————–
FREE Beer

ONE MORE thing we're throwing in as a free bonus when you attend this event. After a hard day's work, we'll go to the brewery across the street from our gym, and grab a beer (or other beverage of your choice) – on us!
[order_box_2 width="60%" + border="4px"]
[add_to_cart_btn_style_1 link="http://nanacast.com/s/?req=form&cue=subscribe&u_list_id=10002649″ + target="_self"] [/add_to_cart_btn_style_1]
[/order_box_2]
[black_arrow_list width="100%"]
To recap … when you sign up for this special one day kettlebell and bodyweight workshop hosted by Forest Vance and Dennis Heenan, here's what you'll get:
Admission to the full day kettlebell and bodyweight workshop, where we'll teach you both the basics of safe and effective kettlebell training, AND intermediate / advanced bodyweight training techniques
Admission to a FREE lunchtime "Add 50 Pounds to Your Deadlift in 30 Minutes" workshop with Forest
FREE bonus materials – a copy of Forest's "Kettlebell Challenge Workouts" and Dennis' "Superhero Body – Bodyweight Edition"
A FREE beer after the event for a job well done!
[/black_arrow_list]
If you have further questions about the seminar, feel free to contact us by clicking the link below:
Contact Forest by clicking here OR by calling 916.273.9366
See you there –
Forest Vance and Dennis Heenan