Our team members take great pride in being part of the FVT family, helping men and women in the Sacramento area become fitter and stronger versions of themselves.
We all have different backgrounds, and are all a vital part of keeping the motivating and encouraging atmosphere alive at the gym.
And now you'll have the opportunity to get to know each one of us a little better in the Team FVT Showcase Series we have planned for the next few weeks.
First up is our awesome coach Leanne!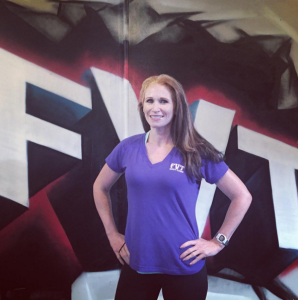 Leanne fell in love with fitness in 2000. After relocating to California from the East coast, she joined a gym to meet new people and to learn more about fitness . Leanne hired a personal trainer and lost 25lbs in 12 weeks, that's when her fitness addiction started. She decided to become certified in personal training and hasn't looked back since.
She has been a stay at home mom for the last 10 years but fitness has always been a top priority. She has competed in the NPC bikini division and holds a certification with the National Academy of Sports Medicine.
Her passion for fitness has kept her motivated and driven and she is eager to share her experience and tips to change lives here at FVT!
Get to know Leanne: Fun Facts
— If she hadn't become a trainer, Leanne would have pursued a career as a dancer. Not hard to believe after seeing her always dancing while leading a workout at FVT!
— When it comes to movies, Leanne's favorite genre is horror films
— She spends the rest of her spare time chasing around her two kids, ages 12 and 7.
Come take a boot camp workout with Leanne today!