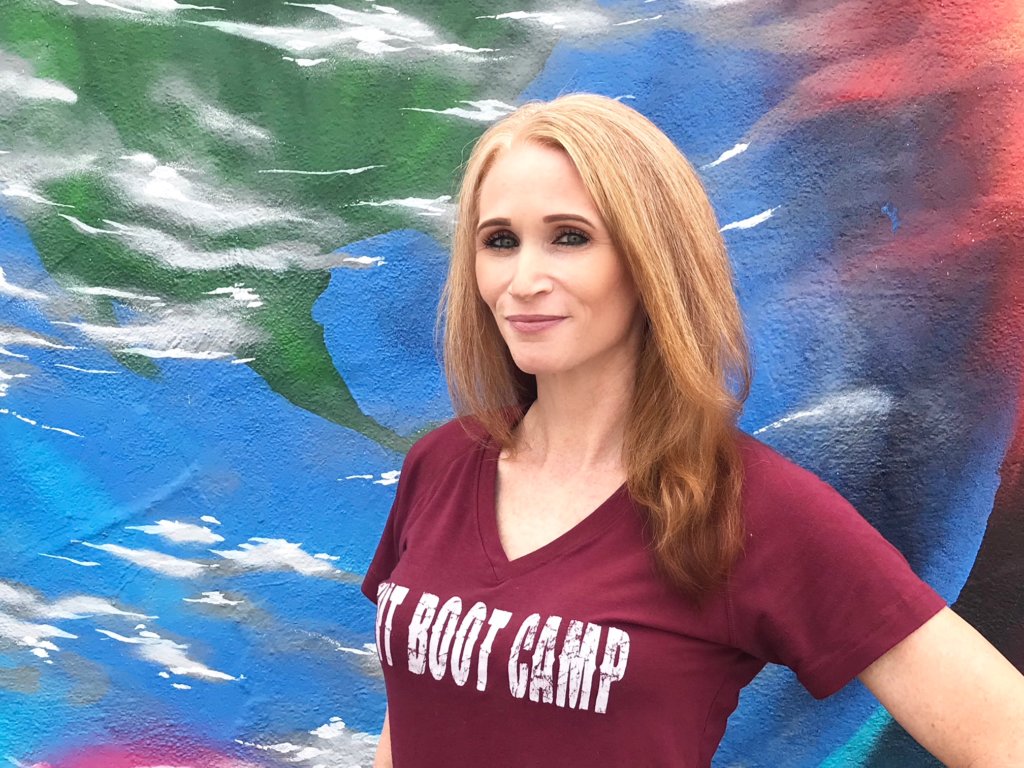 It was the year 2000, and Leanne had just moved to the Sacramento area.
With the move and some other life changes, she had gained over 30 pounds over a short period of time.
It had crept up on her … and one day, she woke up, and realized how out of shape she had gotten … none of her clothes fit anymore … and she realized she needed to do something about it!
But, in her words, she had "no clue" about fitness.
She had played sports and been active in the past … but when it came to having the plan and accountability and everything else needed to actually get the results … she knew she needed help.
So after looking into several different options, she ended up hiring a personal trainer.
He put her on an individualized workout plan. They worked together twice per week, and she had workouts to do on her own on the other days.
He put together a customized meal plan for her, so that she knew exactly what to eat and when to eat it.
And he held her accountable to making it all happen. They would weigh in every week. They would check in on her training. They would review her diet. It was a serious program … that ended up getting serious results!
Leanne ended up losing the entire 30 pounds – and 11% body fat – over the next 12 weeks.
It transformed her body, and her entire life!

It's what ended up getting Leanne into working in the fitness industry.

She is still working as a personal trainer to this day, now here at FVT! 🙂
#
Leanne's story is an example of the power of working with a personal trainer, and what it can do for you.
If her story resonated with you … and if you are ready to change … and also ready to commit and put in the work to make it happen … check out the offer below!
Private Personal Training – 14 Day Jump Start
We're looking for women and men who are SERIOUS about getting in shape this summer … who want to CHALLENGE themselves … and make RAPID progress towards their fitness goals.
If you can commit to working out two times per week at our studio for the next 14 days …
If you can follow our meal plan that shows you how and what to eat …
And if you are SERIOUS about making this happen …
Reply to this message with the words PT JUMP START, and we'll get back to you ASAP with details.
Here's how the program works:
1 – You get 4 personal training workouts over the next two weeks (so two times each week) in our private personal training program.
We have availability early mornings, mid mornings, afternoons, evenings – this is private PT, so we accommodate to YOUR schedule.
This can be at our 7485 Rush River Drive OR our 1530 X Street location.
2 – You get a copy of our Performance Nutrition Diet plan – this tells you exactly how and what to eat during these 14 days for maximum results.
This is the same meal plan that hundreds of our Sacramento, CA clients have used over the last 8 years to get amazing results in record time.
3 – We do a body comp analysis at the beginning and end of the program.
It's a great way to see exactly where you are starting … and then showcase your results.
Reply to this message with the words PT JUMP START, and we'll get back to you ASAP with details.
We'll chat more in depth about your goals, give you more info on our program, and make sure it's a great fit for both of us.
Click the link in this ad to reach out.
Look forward to connecting!
– Forest Vance
Owner, FVT Boot Camp and Personal Training