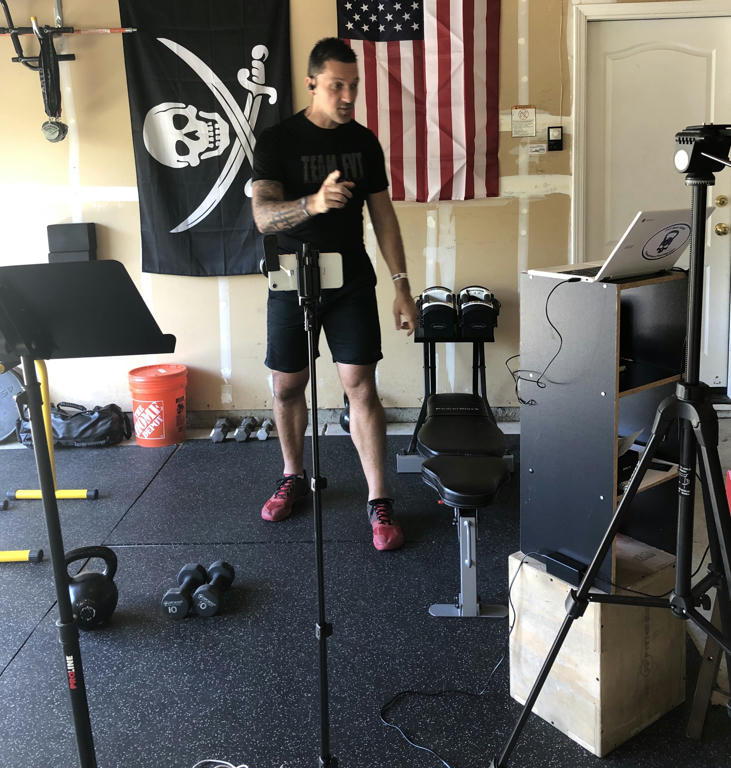 This picture was taken while Forest was leading a remote boot camp Monday morning. Ted L was at the session and gave an awesome effort as always! We wanted to highlight his success story today:
Ted had been in lockdown for so long, and he was tired of being out of his fitness routine.
He saw that we were running a 100% virtual 14-day home fitness Challenge… reached out to us… and decided to take a chance and sign up!
Ted has been very consistent over the last couple of months with his workouts and has made some great progress. In his words:
"I was eager to get back into a fitness routine after being in lockdown for so long. FVT came to the rescue with a novel Zoom work out set up that was rigorous but also easy to accomplish in a home environment. Enrolling was easy, I got a lot of helpful information, and the instructors are very helpful and encouraging. The Zoom work outs are a great idea. Glad I found this place!"
Thanks for the kind words Ted! Keep up the great work, you rock!
-Forest and the FVT Team
PS – If you too are tired of being in lockdown and are ready to start working out again, contact us today.
Click the link now to learn more about our 14-day at-home fitness Challenge: https://forestvance.wufoo.com/forms/z9qar51b2ocor/
Look forward to hearing from you!