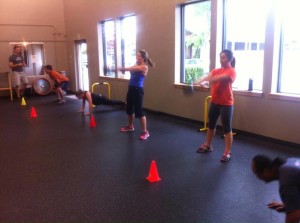 It's time to get excited …
Today I'm bringing you the November 2013 FVT Challenge Workout:
7 kettlebell goblet squats
14 kettlebell swings
7 burpees
14 push ups
Complete 7 rounds as fast as possible.
Regulation weight is 24k for men, 16k for women.
Push up "standards" are from the toes for men, from the knees for women.
Good luck!  And stay tuned for results later this week …