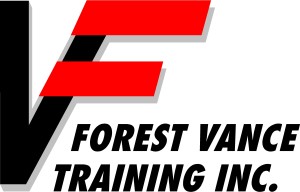 The holidays are one of the toughest times of year when it comes to your nutrition plan.
We have holiday parties, temptations at the office and who knows what else to deal with.
That being said, you do NOT have to just accept the fact that you are going to pack on the pounds during the holidays. I hear a lot of people talking this way and it blows my mind!
They say – "oh I'll just work off the calories I ate at the party last night in today's workout" (nice try – not going to happen) or "there's nothing I can do … I'll just start fresh in 2014" (not true).
You have to take a PROactive approach and keeping training hard and eating clean this time of year.
And it is not that difficult, if you simply follow my #1 tip 🙂
I was writing an email to our new FVT Nutrition Coaching Group yesterday, and I started thinking … there is one thing that, even if you focus on nothing else but this during the holiday season, you'll do pretty well.
See the relevant section of the email copied below to see my #1 holiday time nutrition tip:
Something I saw in reviewing your reports and comments was also the need to PLAN AHEAD. This is SO critical for long-term success.

For example, when I leave my house in the morning, I am just in the habit of thinking about what times during the day I am going to eat.

And then I make sure I am prepared for the day ahead.

So today, I had breakfast at home at about 6 am (cottage cheese, fruit, peanut butter, Dave's killer bread). I brought 1 Perfect Foods bar with me and two tangerines for a snack. I know I am going home for lunch, so I will have a salad then. I will have a protein shake in the afternoon and then some lean protein, veggies and possibly some kind of grain for dinner.

How about you? Have you planned out your day and week yet?
SO there you go. PLAN AHEAD this holiday season. Know what you are going to eat for the day. If someone tries to throw you off with a treat at work, if it does not fit into the plan, refuse.
If you have a Christmas party or two going every week, great – but make sure that you plan ahead for it. Make great choices leading up to it and after the fact. One or two cheat meals during the week are a GOOD thing. You just need to be on track the rest of the time.
Make sense? Cool. That's it for now. Stay strong, stay focused, and talk soon –
Forest
PS – Interested in the new FVT Nutrition Coaching Group? We still have a couple of spots open … click HERE to find out more
PPS – Also – don't forget – our way of celebrating the holiday season at the FVT Studio is with our charity gift certificate drive and a charity/holiday/bring-a-buddy boot camp.
Click HERE to learn more about the gift certificate charity drive.
Click HERE to learn more about the charity/holiday/bring-a-buddy boot camp.