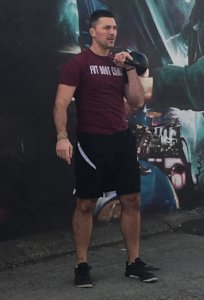 ++ ATTN women and men of Land Park, Pocket / Greenhaven and surrounding areas ++
2018 is here … and our 14 Day Test Drive program is back!
We're looking for women and men who are SERIOUS about getting in shape … who want to CHALLENGE themselves … and make RAPID progress towards their fitness goals!
If you can commit to working out three times per week for the next 14 days …
If you can follow our meal plan that shows you how and what to eat …
And if you are SERIOUS about making this happen …
Fill out the interest form at the link below:
And we'll get back with you ASAP.
Thanks – and look forward to hearing from you –
– Forest Vance
Owner, FVT Boot Camp and Personal Training