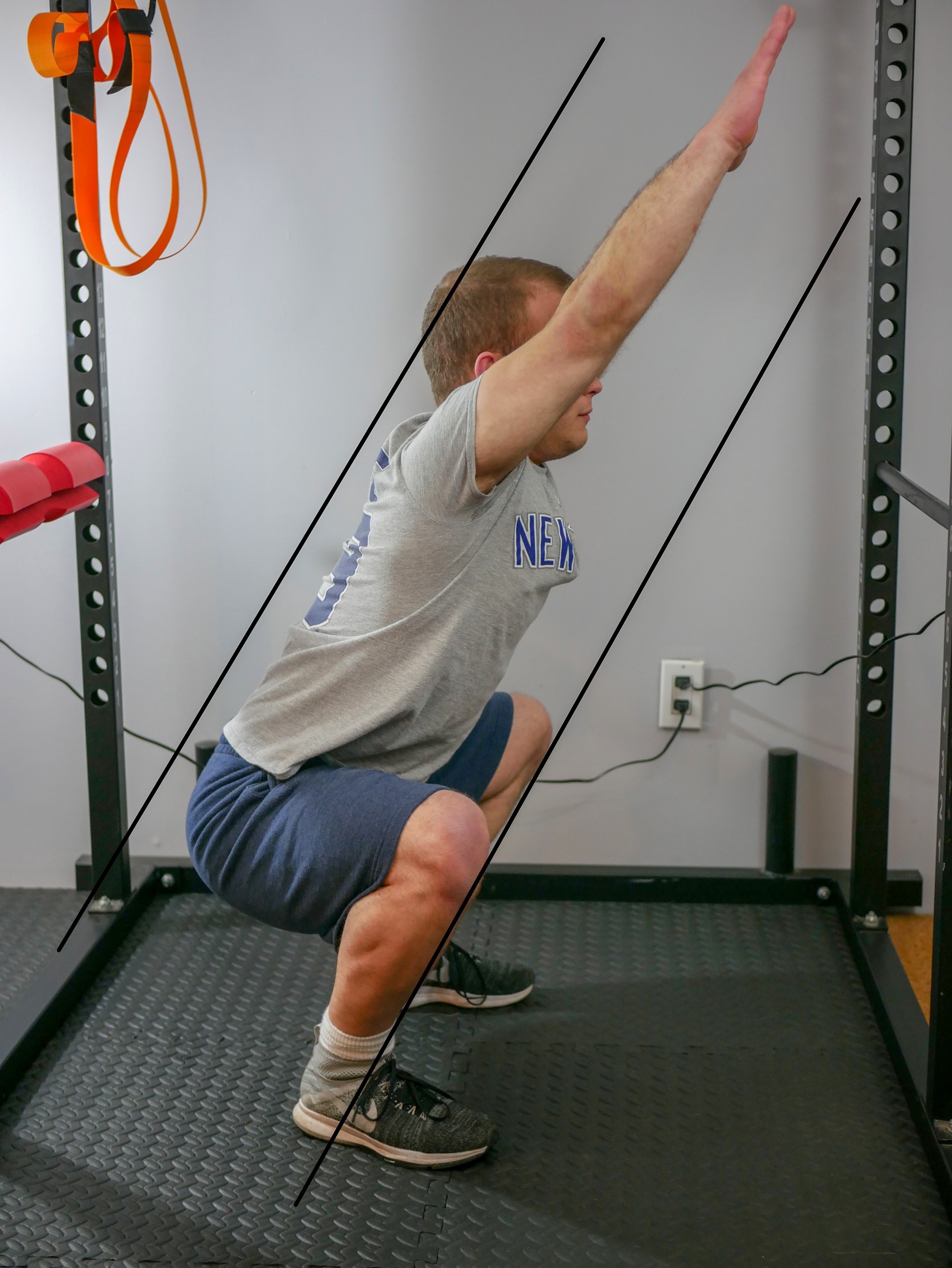 Would you be interested in a 30-second movement test that can help you see how you're currently moving, as well as assess your current risk for injury?
We'll be doing the Overhead Squat Assessment (OHSA) Test FREE as part of our Open House event on Wednesday, October 5th. More info and RSVP at the link below:
-> https://www.facebook.com/events/1488237908263965
The overhead squat movement assessment test is used to quickly assess a person's:
– Dynamic flexibility
– Core strength
– Balance
– Overall neuromusular control
The person doing the test squats down while raising their arms overhead. They are scored on compensations that can happen in the feet, knees, hips, torso, arms, and head.
As coaches, we do NOT diagnose specific issues or injuries with this – the goal is to help a client mitigate risk.
The main end goal is improved movement and hopefully a reduction in injury risk over time!
Typically at FVT, we charge for the OHSA test, but we're doing it FREE as part of our Open House event on Wednesday, October 5th. More info and RSVP at the link below:
-> https://www.facebook.com/events/1488237908263965/
Hope to see 'ya there! –
– Forest and the FVT Team