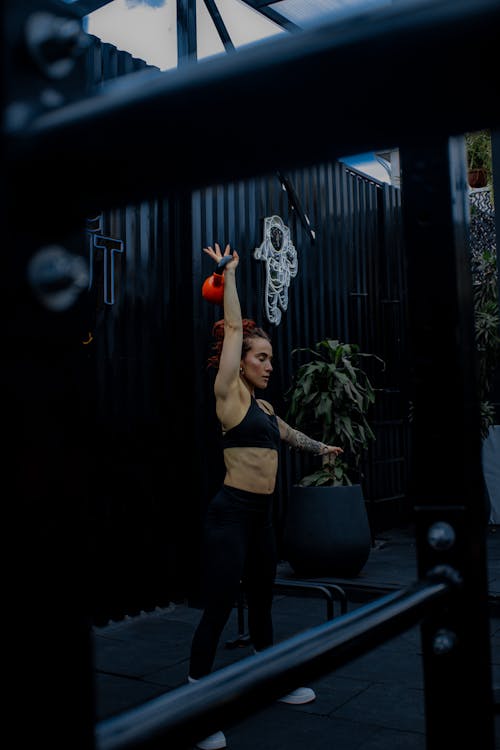 This kettlebell workout is an excellent way to burn a lot of calories in a short amount of time. In just 45 minutes, you can burn up to 820 calories!
Keep in mind that everyone burns calories differently, so your results may vary. But one thing is for sure: you're going to get an amazing workout!
#
The 820 Calorie Kettlebell Workout
Do three rounds of the circuit below, resting approx 1-2 minutes between rounds:
10 single arm KB swings per side, start every :45, for 2 rounds (30 total)
THEN
10 staggered push ups per side, start every :45, for 2 rounds (30 total)
THEN
30 alternating reverse KB halo lunges (15 reps per side)
THEN
15 one arm KB rows per side, on the minute, every minute, for 2 minutes (30 total) – add a pause at the top of each rep
THEN
Plank hold with alternating shoulder taps – :60
THEN
Rotating Squat jumps – 1 set of 35
THEN
Sit-outs – 1 set of 30 (15 per side)
THEN
40 high knees in place
#
If you're looking to shed some pounds, our "20 Pounds in 6 Weeks" KB Challenge starting in the New Year is perfect for you! You'll get fat-torching workouts like this one, customized nutrition, and accountability to help you achieve maximum results in minimum time. Stay tuned for more information later this week!
– Forest Vance
ForestVanceTraining.com
KettlebellBasics.net