GREAT Anniversary Party last Saturday!!
We had a couple of Bring a Buddy Boot Camps and welcomed many new faces to FVT! Big shout out to Ruben M and Jenny M who won the referral contest and Home Workout Warrior Package … they sent four new folks our way who signed up!
We also announced our Rapid Fat Loss Challenge winners on Saturday. As a group, challengers this time lost 113 pounds over 16 participants who finished – to date our most successfull challenge yet!!
Winning team was Team Headband with 40.75 pounds lost amoung six team members.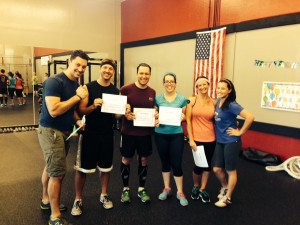 First place went to Kelsey M with a total of 6.3% of body weight lost in 30 days!!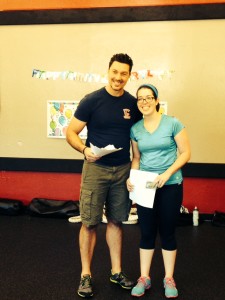 Second place went to Amber M with 5.8% of body weight lost in 30 days, and third to Nancy G with 5.4% body weight lost.
Honorable mentions to Scott S, Carolyn G, Byron R, and Ryan A – all over 4% of total body weight lost.
###
Finally was our Train a Trainer charity event. We raised a total of $545 for the Alzheimer's Association which is SO awesome!!!
We also did some crazy exercises and had a lot of fun 🙂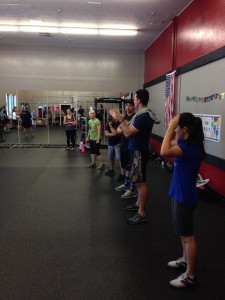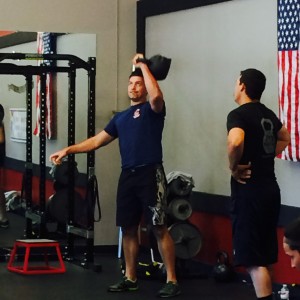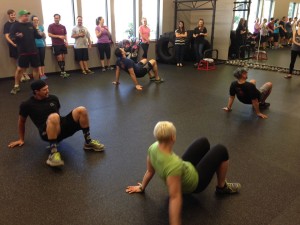 THANK YOU THANK YOU to our amazing community that we have built over the last few years – it has been an incredible ride.
Let's keep rocking and rolling and look forward to many great years to come!!!!
– Forest Vance, Owner, FVT Boot Camp and Personal Training
PS – We made another BIG announcement last Saturday, can you guess what it is? I'll have more info for you on that in the next day or two in a dedicated email …. keep an eye out! 😉