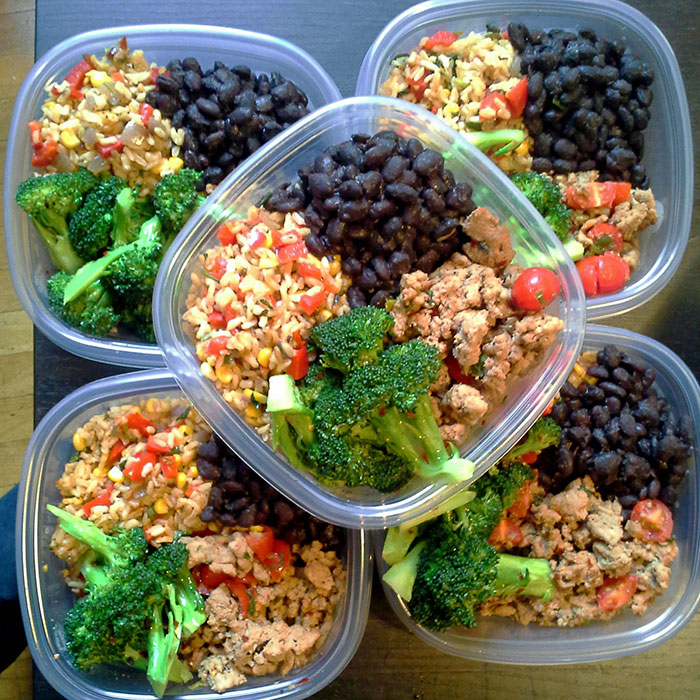 You've been working out – hard – two, three, four or more days per week. You feel like you're getting stronger, you have more energy, and your overall fitness level is without a doubt improving.
BUT, you're just not getting the fat loss results you know you could be.
I mean, you're TRYING to watch what you eat. You know it's better than it was when you started your workout program. So it's really strange that you're not losing at least one or two pounds per week.
Odds are, the reason you're not getting fat loss results from your workouts is … your diet.
You could very well FEEL like you're eating pretty good – or at least making an effort to – but actually, you are probably making a few simple (but NOT necessarily obvious) mistakes that are keeping you from losing fat like you should be.
It could be eating sweets and snacks during the day. It could be drinking a beer or glass of wine (or two) each night. It could be going way overboard on the weekends with eating out.
Point is, you THINK you are eating good most of the time … but it's simply not enough to get you where you want to be. You need a plan, some guidance, and accountability in your nutrition planning to help you reach your goals.
Enter the FVT 28 Day Rapid Fat Loss Challenge.
The 28 Day Rapid Fat Loss Challenge is all about losing as much fat as humanly possible in 28 days.
We'll provide you with a complete meal planning and workout blueprint – as well as the needed support and encouragement – to make sure your fat loss challenge experience is a success! …
You'll get access to a our private Facebook group, where you'll be able to interact with other folks here who are participating in the challenge, share things like healthy recipes, get your questions answered and more …
You'll get FREE admission to a special "Secrets of Rapid Fat Loss" Online Event on Thursday, January 28th at 12 noon – in this special live online event, Forest will cover the Rapid Fat Loss Meal plan in detail, and answer any questions that've come up during the couple days of the Challenge diet …
And the first, second, and third place Fat Loss Challenge winners will get $300, $200, and $100 respectively!
Click here for all the details and to reserve your spot at the Challenge now
Bottom line is this. If you're working hard at the gym, but aren't getting the fat loss results you KNOW you should be … you need to take a serious look at your diet.
And if you need a plan, as well as the support and encouragement to make it happen, you need to sign up for our upcoming 28 Day Rapid Fat Loss Challenge.
Look forward to seeing you at the kick off!
– Forest Vance
Owner, FVT Boot Camp and Personal Training