Wow – the Tactical Strength Challenge is just 10 days away!
We have a small group that's been training hard for the last couple of months for the event. Check out Zeb, Sarai and Jeff pulling some serious weight off the floor at Monday morning's Lean and Jacked session (link goes to short video on our new Instagram page):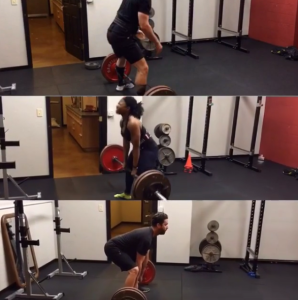 https://www.instagram.com/forestvancetraining/
So what exactly IS the Tactical Strength Challenge?
On Saturday, April 23rd at FVT (and other participating locations around the world), competitors will complete a max deadlift, a max number of pull ups, and max repetitions of the kettlebell snatch in 5 minutes.
It's a true balanced test of three types of fitness – maximal strength, bodyweight strength and cardio-vascular endurance.
Scoring is based on participation. 1 point for 1st place, and 2 for 2nd, and so on.
All the details – and the official registration page – can be found at the link below:
http://www.strongfirst.com/tactical-strength-challenge/
Hope to see ya there!
– Forest Vance
Owner, FVT Boot Camp and Personal Training
Master of Science, Human Movement
Certified Kettlebell Instructor
Certified Barbell Instructor
Certified Progressive Calisthenics Instructor