Congrats to our Suns Out Guns Out Challenge winners!
Eric Z (1st), Noelle G (2nd), and Pam S (3rd), all knocked it out of the park.
Between the three of them, they lost a combined total of 25.2 pounds over the last 28 days!
How did they do it?
Here's what Eric said were some of the keys to his success: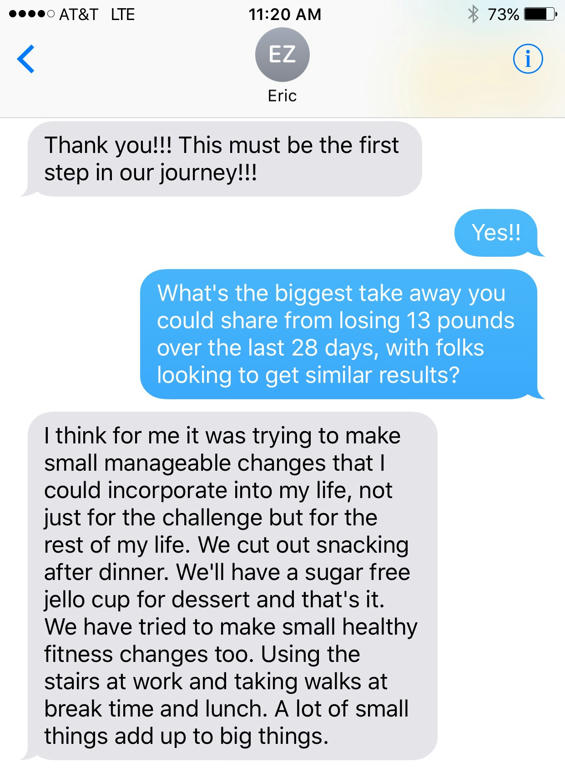 And interestingly, the others took slightly different approaches – fasting, extra cardio,  or simply focusing on eating less, and working out more …
The big take-away, if you're looking to get similar results, is to find an approach that works for YOU, to eat less and move more.
That's what it comes down to at the end of the day, if you're looking to lose body fat.
You need to eat less calories than you are now, and/or burn more calories than you are now, and do that CONSISTENTLY, and for a PERIOD OF TIME, to get weight loss results.
There are so many different approaches that can work.
I like to thing that OURS at FVT is one of the best!
But ultimately, you must find what YOU like, what YOU can stick to – and when you find it, keep it up.
Congrats again to our winners, and here's to getting your guns out this summer!
– Forest and the FVT Team
PS – Want our help with reaching your goals? Reply to this message and let me know!