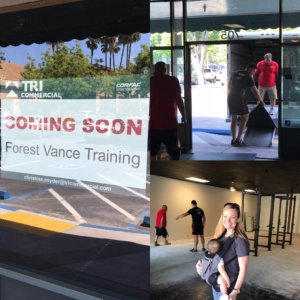 FVT Pocket / Greenhaven Update – Pre-Enrollment Now Open!
Regular workouts will begin the week of September 18th at our new Pocket / Greenhaven location …
… and "pre-enrollment" is now officially open.
Give us a call at 916.273.9366, or fill out the contact form at the link below – we'd love to connect and see if our program is potentially a good fit for you and your current goals:
=> http://www.forestvancetraining.com/contact
… and we'll get your spot reserved for opening week.
Look forward to hearing from you! –
– Forest Vance
Owner, FVT Boot Camp and Personal Training