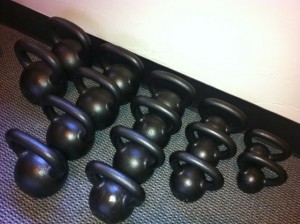 Hey – just over two hours 'till tonight's Monday FUNday group workout! Be there or be square – we've got a CRAZY one in the works for ya'll today …
A couple of other important things going on this week at FVT:
1. WEAVE Charity Boot Camp this Saturday the 28th @ 10:30am
On Saturday, July 28th at 10:30am, current and past clients, friends, family, email newsletter subscribers, and Facebook friends of Forest Vance Training Sacramento, CA personal training and boot camps will be coming together for a special WEAVE "Pajama Drive" boot camp.
Donations are starting to pick up and we've got about "24 pajama's worth" of funds raised so far – but we're still only about half way to our goal of 50 pairs of pajamas!
To grab your spot (and get a FREE copy of my new "5 Minute Fat Loss" program as a fast action bonus) click the link below:
=== >> WEAVE Pajama Drive Boot Camp
2. July FVT Pro Shop Special
Get 25% off regular prices plus a FREE book when you buy a FVT Mega Pack
FVT Mega Pack includes:
1 kettlebell (8k or larger)
2 resistance bands
1 foam roller
And choose from:
No Gym? No Excuse!
The 10×10 Kettlebell Solution
For your free book!
(price of mega pack will depend on size of KB and bands)
This is the best special we've offered since we opened the pro shop a few months ago, so jump on it now to get your choice of best KB and band sizes.
That's it for now – enjoy your week and talk soon –
Forest Vance, MS, CPT, FNC, RKC II