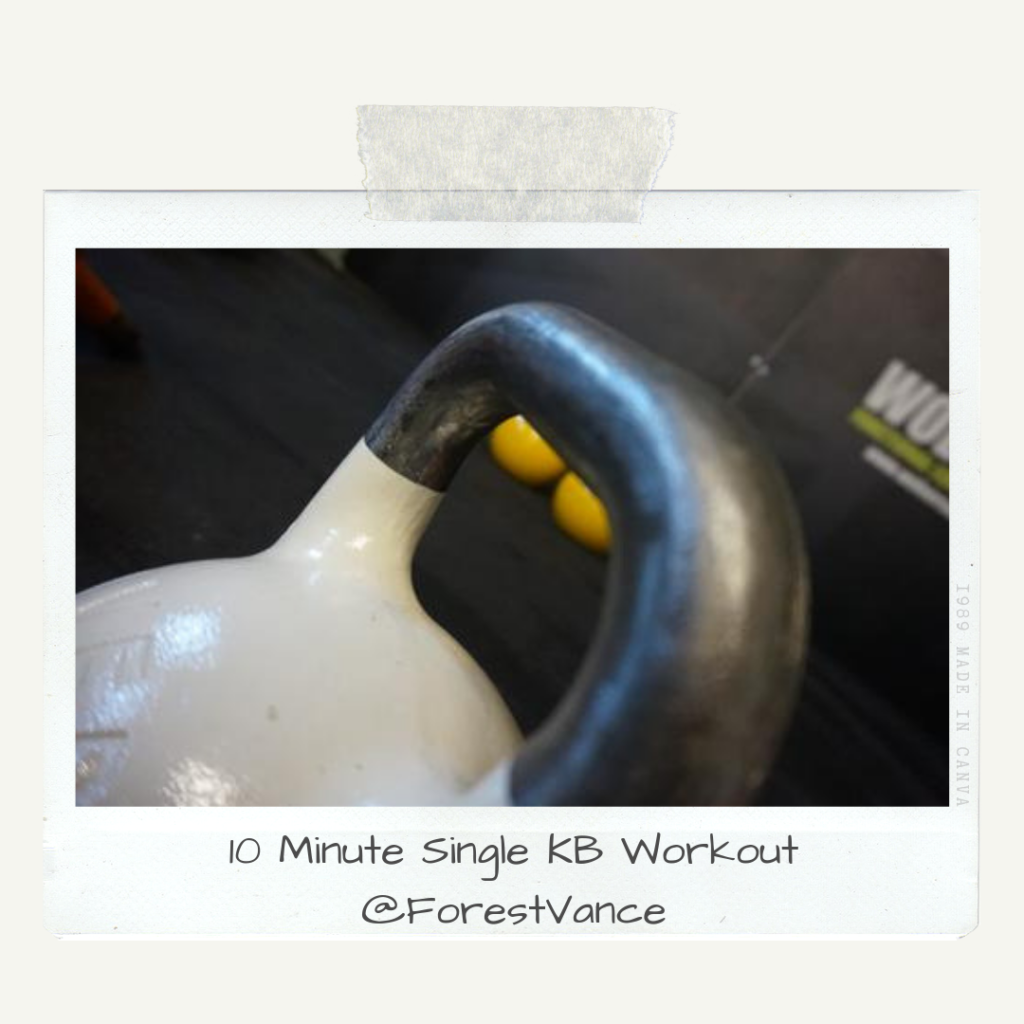 Sometimes, you only have 10 minutes to get your workout.
If you want to:
Work all your major muscle groups
Get some cardio AND strength work, all at the same time
Feel like you actually did something productive, in a very short amount of time
I would argue that kettlebells are the best tool for the job.
Check out this 10 Minute Single KB Workout – it's one of my favorites of all time:
Get as many rounds as possible in 10 minutes of:
– 5 burpees
– 5 alternating goblet lunges
– 10 push ups
– 10 kettlebell swings
– 20 jumping jacks
You can do this any time, any place. All you need is a single kettlebell, a small space, and a positive attitude!
Here's to your continued success –
-Forest Vance
Master of Science, Human Movement
Certified Kettlebell Instructor
ForestVance.com
PS – Get dozens more kettlebell workouts you can do any time, any place, with just a single kettlebell, and in 20 minutes or less, HERE