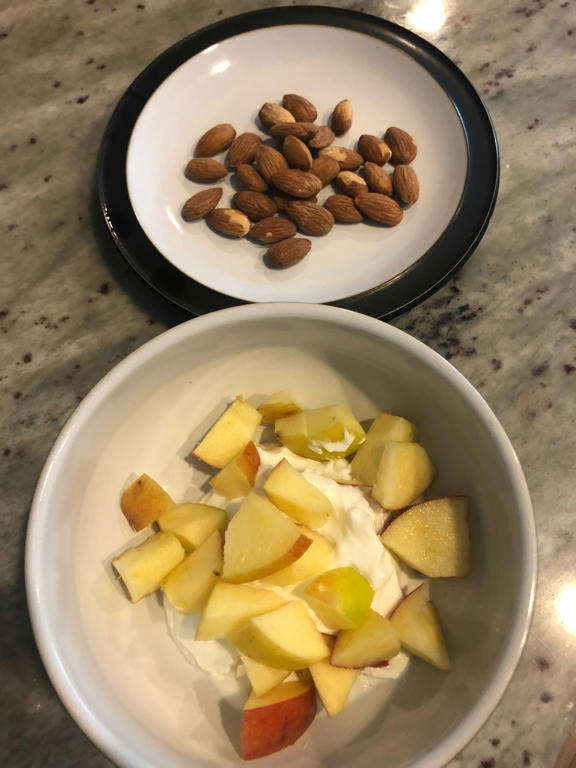 The Greek Yogurt + Apple + Almonds bro meal is about as simple and low-prep as we can get.
And it checks all the "bro meal" boxes:
– Has simple whole sources of protein, good carbs, and fat
– Easy to measure portion sizes
– Contains simple-to-prep, single macro nutrient foods
BRO MEAL #3 – Greek Yogurt + Apple + Almonds
– 6 oz non fat Greek yogurt (PLAIN flavor, added sugar is no bueno – you'll get plenty of flavor with the apple)
– 1/2 apple, sliced (or you can add any other fruit of your choice!)
– 1/4 cup almonds
TOTAL CALORIES – 365
CARBOHYDRATE – 32 grams
PROTEIN – 23 grams
FAT – 18 grams
Greek yogurt, an apple, and almonds can be a quick meal or snack, any time of day!
Give it a try, let us know how you like it.
And if you need more help getting your nutrition on track, it's something we focus on with our personal training clients at FVT. More info and try our program here -> http://bit.ly/14dayjump2021

-Forest and the FVT Team
ForestVanceTraining.com