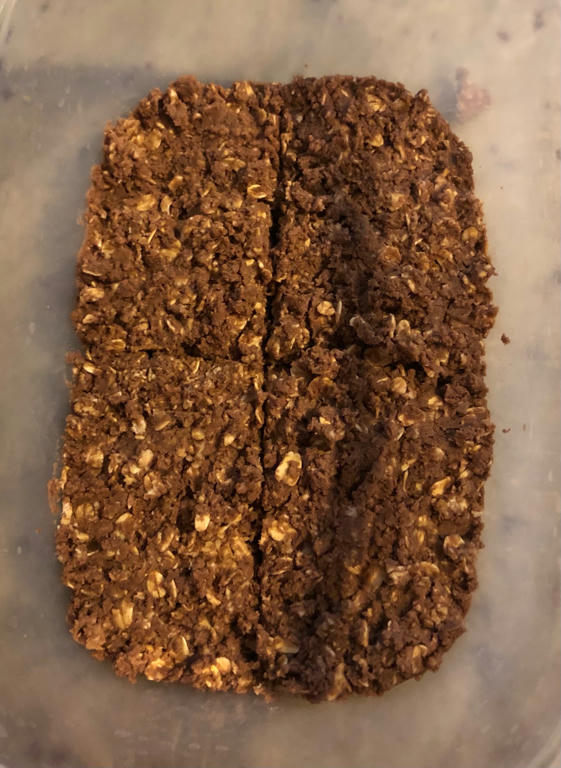 BRO MEAL requirements:
– Meal must contain simple whole sources of protein, good carbs, and fat
– Portion sizes must be easy to measure
– Meal must contain simple-to-prep, single macro nutrient foods
So try these homemade protein bars, bro! You can make them with stuff you 'prolly already have in your kitchen. Added bonus, they are healthier and cheaper than almost any protein bar you can buy at the store:
BRO MEAL #4 – Homemade Protein Bars
INGREDIENTS:
2 scoops protein powder (any kind, no brand preference)
Mix it all together. No special tools needed, just a bowl and a fork!
Throw in the fridge for a couple / few hours (or the freezer if you want 'em done faster), makes four servings.
Here's the nutrition breakdown (per bar):
164 calories
15g protein
15g carbohydrate
5g fat
#
Give this homemade protein bar recipe a try, and let us know how you like it.
And if you need more help getting your nutrition on track, it's something we focus on with our personal training clients at FVT. More info and try our program here -> http://bit.ly/14dayjump2021
-Forest and the FVT Team
ForestVanceTraining.com