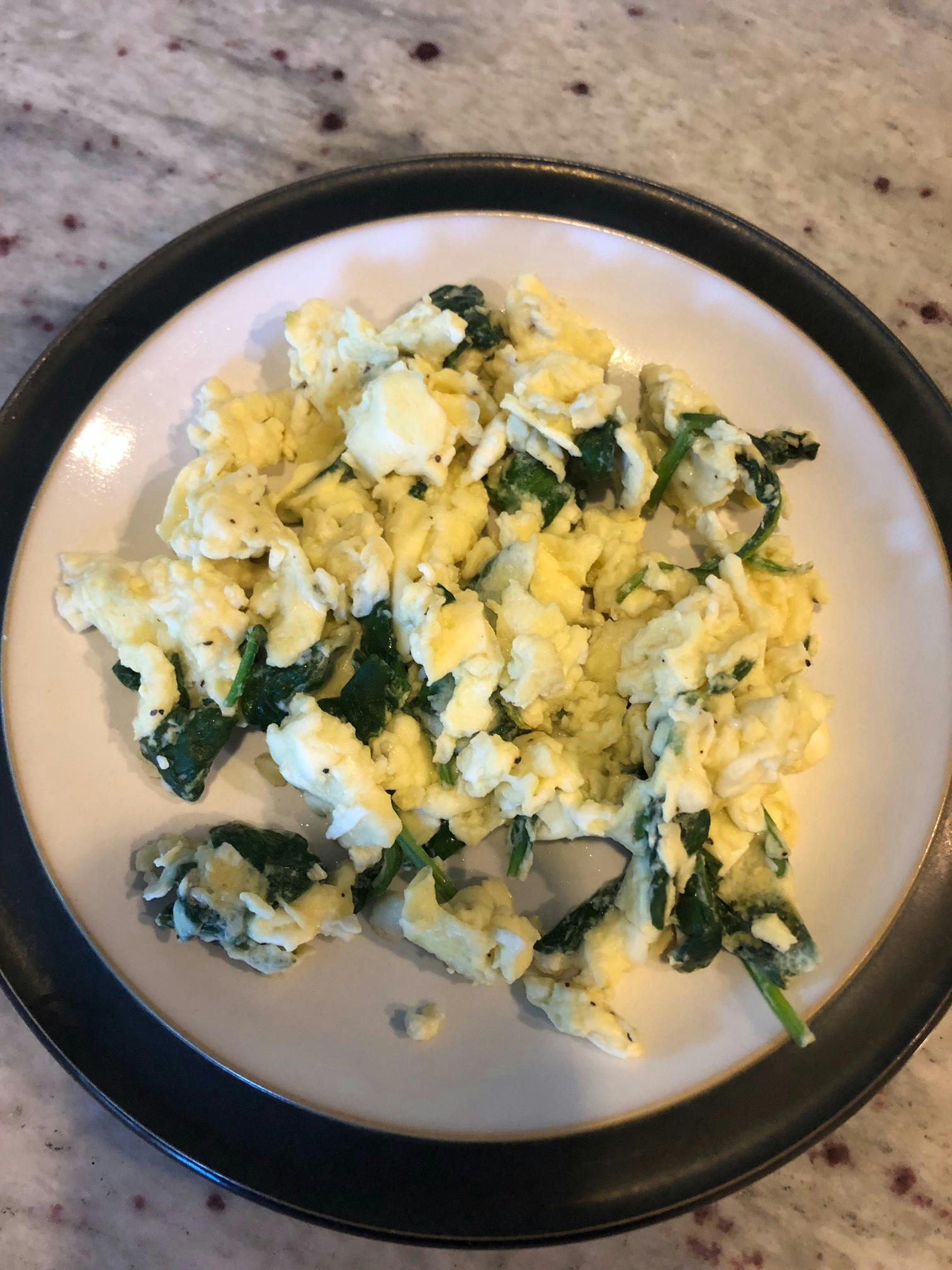 BRO MEAL #6 – Eggs + Spinach Scramble
Remember our BRO MEAL requirements:
– Meal must contain simple whole sources of protein, good carbs, and fat
– Portion sizes must be easy to measure
– Meal must contain simple-to-prep, single macro nutrient foods
…that's why today's eggs and spinach scramble is a stand-by! Give it a try:
INGREDIENTS
– 1 egg
– 2 egg whites
– 1 cup raw spinach
Throw a frying pan on your stove bro!
Set it to medium heat.
Put a little olive oil in there.
Add the spinach and let it cook down for a minute or so.
Add in your egg + egg whites mix.
Add salt and pepper to taste.
Enjoy!
Nutrition breakdown:
122 calories
15 g protein
5 g fat
3 g carbohydrate
SIDE NOTE – you probably need to add a quality carbohydrate source to this to make it a full meal. I add 1 cup (cooked) oats + 1/8 cup raisins, for example: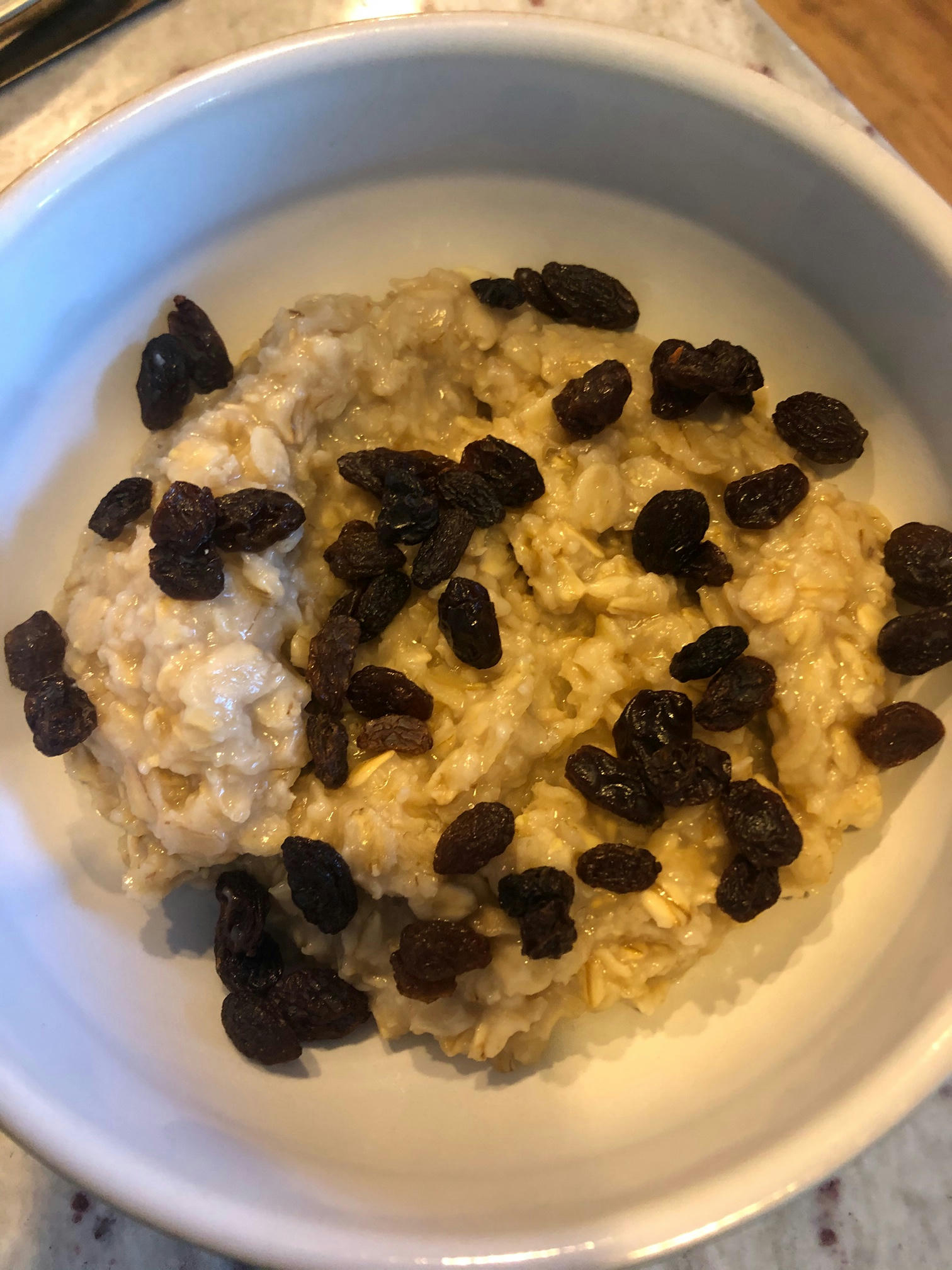 #
If you need more help getting your nutrition on track, it's something we focus on with our personal training clients at FVT. More info and try our program at the link in our at the link below:
-> http://bit.ly/14dayjump2021

Train hard, talk soon –
-Forest and the FVT Team
ForestVanceTraining.com