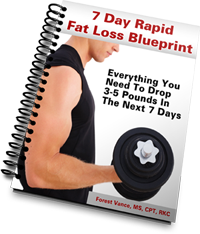 If you are celebrating Thanksgiving and/or Chaunkkah – I hope you have a special day with your loved ones.
I have a holiday workout for you today AND some meal planning tips:
You can find the workout here:
=> NEW 7 Day Rapid Fat Loss Blueprint PLUS 15 Minute Follow-Along Video
This is perfect for you if you're away from your normal workout routine over this holiday weekend for whatever reason, and need to get in a quick body weight – based training session.
Just fire it up on your smart phone/tablet/laptop/etc. and you are ready to rock.
Click here:
=> Nutrition Tips and New Coaching Program Details
For some holiday-time nutrition tips (see the links at the bottom of the article) AND for details on our new nutrition coaching program.
This also comes in perfect time for what can be an especially tough meal planning season 🙂
That's it for now!!  Have a great extended weekend, and talk soon –
Forest