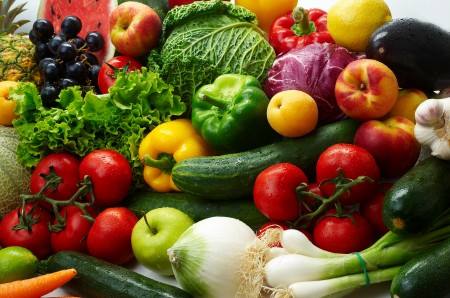 We just finished up our first ever FVT 30 Day Performance Nutrition Challenge – and it was a great success!
Some final stats:
— AVERAGE weight loss among participants was 7.25 pounds
— AVERAGE body fat loss was 1.68%
— About 30% of folks who made the final weigh-in lost 10 pounds or more
— Another 30% lost 5 pounds or more
— Reports from ALL participants of increased energy and performance – in workouts and daily life
This challenge in particular was designed to help participants build healthy HABITS for the long-term … so we hope that whether you participated this time around, or  you just checked out the meal planning info and followed along at home, that you've benefited from all the related content we've shared over the last 45 days or so.
Couple other things to leave you with:
1 – If you are looking to re-introduce dairy and grains into your diet, I suggest you take a moderate approach – here is a sample meal plan to give you an idea:
http://www.forestvancetraining.com/2012/05/my-daily-diet.html
2 – If you like the idea of the accountability of checking in each week, the added focus on nutrition and the support of a Nutrition Challenge like this … I wanted to make sure you were aware of the Nutrition Coaching group we have in place at the studio.
It's kind of like an "on-going" Nutrition Challenge, if you want to think of it that way …
We meet once per month – on the second Wednesday night at 6pm … I (or a guest speaker) talk on a topic … recent ones we've covered are:
— food prep
— how much protein do you REALLY need?
— mindful eating
You get the idea.
Then we also have "hot seats" at each meeting, where you have the (optional) chance to talk about what you're struggling with, and we can go around and help you solve
the problem as a group.
And we also have a private Facebook group set up where you check in EVERY week – just like we are doing in the Nutrition Challenge.
The cost is 25 dollars per month, with a three month minimum commitment.
IF you are interested in this, let me know. We have three, maybe four spots open in this group that we are opening up this week … this message is going out to
everyone on our big local list (approx 2000 folks), so it likely will fill within the next few days … let me know asap if you want in!
That's it! Keep training hard, and talk soon –
– Forest
PS – Got another FVT Success Story coming your way soon … keep an eye on your email inbox! 😉