About 10 weeks ago, we thought it would be fun to spend a Saturday running / hiking about 10 miles … crawling through mud, under barbed wire, and through a tear gas- like substance … climbing over 10+ foot walls … getting electrocuted … jumping into a dumpster filled with ice water … and a few other things …
So we decided to sign up for the Tahoe Tough Mudder 🙂
We've been training hard as a group for the last 8 weeks at FVT … and all the preparation paid off!  100% of us kicked butt and finished strong last Saturday.
I am SO proud of each and every member of the FVT Mudder Team who completed the course. It was no joke. And also, a lot of fun!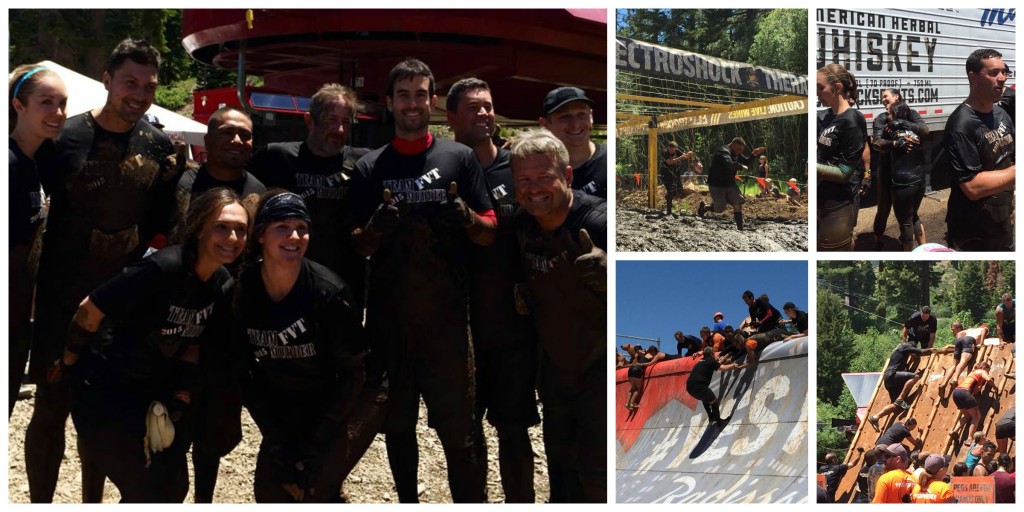 We'll organize more events / runs / challenges in the near future at FVT for sure – so if you missed out this time around, keep an eye out for what we got coming up.
Keep training hard, and talk soon!
– Forest Vance
MS, RKC II, PCC
Owner, FVT Boot Camp and Personal Training