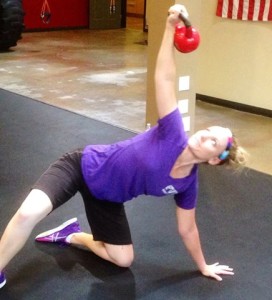 WOW … the response to the message we sent out yesterday re: opening spots in our personal training program has be HUGE … out of the 10 initial training slots per week I mentioned that we'd be opening up, 8 have already filled.
We're going to try and re-arrange some things, and see if we can't accomodate a few more folks at this point, given the surprising response … BUT, we only have room for two or three more personal training clients at the moment, tops … be sure to submit your application ASAP if you're interested.
=> One-on-One Training at FVT (details and submit your application here)
Okay, so – I wanted to share a sample workout with you from a one-on-one training session, so that you can get an idea of what it might be like.
This is for someone who is looking to:
– Gain strength and lean muscle
– Lose body fat, stay slim and trim
– Feel great, and keep the aches and pains at bay
– Be ready at any given time to take on a variety of physical challenges – examples would be run a 5k, play pick-up basketball for 45 mins, do 10 pull ups, press a decently heavy KB, deadlift some respectable weight, etc
As you can see, we are able to work in some stuff that just isn't feasible in a group setting many times – like foam rolling, deadlifts with a barbell, Turkish get ups, and more.
Thanks!
– Forest
###
One-on-One Training at FVT – Sample Workout
(warm up)
– foam rolling
– joint mobility
– dynamic stretching
2 – Exercise pair #1 – alternate exercises back and forth and do five sets total of each; rest as needed between moves to get fully recovered:
– barbell deadlifts – 5 reps
– KB Turkish get ups – 1 rep each side
2 – Exercise pair #2 – do four rounds of the following sequence, taking as little rest as possible:
– goblet squat with kettlebell – 10
– feet elevated push ups – 10
– hanging leg raises – 10
3 – To finish – stationary bike – 5 intervals of 30 seconds HARD, 30 seconds of recovery
4 – Finish with static stretch of tight muscle groups
###
One-on-One Training at FVT (details and submit your application here)