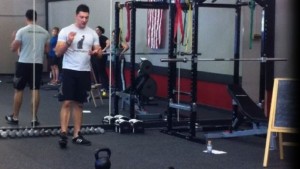 Do you have a friend or family member that's been looking to try a boot camp workout?
Would they like to experience one– totally FREE – before committing to my full-blown program?
If so, I have great news –
I'm holding a FREE 'Spring Into Fitness' Bring-A-Buddy boot camp workout on Saturday, April 23rd at my personal training studio in Land Park @ 10:30 am!
For more info about the event and to reserve a spot (there's 8 available as I write this post), click the link below: